There is even more power in Drupal theming with Drupal 10.  Brace yourself for an experience where you'll not only scratch the surface but delve deep into the nuances of Drupal 10 theming.
Learn how to create a new theme/sub-theme
File exploration in detail - Info.yml, libraries.yml, and breakpoint.yml files
Know more about .theme files
A deeper understanding of Twig Templates  
Introduction to Single Directory Components (SDC)
A brief overview of the frontend build process
Pre-requisites
A comprehensive knowledge of HTML, CSS, and JavaScript
Experience and knowledge of Drupal
Sagar Chauhan is a lead front-end engineer at Specbee with more than 7 years of experience in the field of Drupal and JavaScript. He is an Acquia-certified front-end developer who's actively involved in various Drupal projects. Sagar's expertise lies around Drupal theming, decoupled Drupal applications, scripting with JavaScript, and working with JS-based libraries/frameworks like React. Check his Drupal Profile.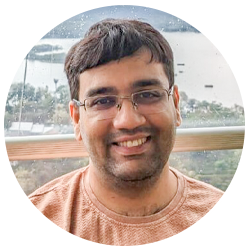 At the risk of sounding a bit too proud, we know what we're doing. As one of the top five contributors to Drupal for multiple years and being a Signature Supporting partner, we get to help improve the platform that allows us to deliver innovation. But even more importantly, as a Drupal development company, giving back to the community is a moral responsibility. All of us drive the project forward.