A mature global market currently estimated at $20.4 Billion annually, Customer Relationship Management (CRM) has come a long way from its early days as a desktop based tool. Starting from the late 1980s as a database management on customer information, CRM has evolved periodically into an important customer retention tool.
Aimed at growing the mutually rewarding and profitable customer relationships, CRM helps a business in serving its clients better, based on their needs and requirements. In today's world, where technological advancements have created unimaginable ways of interacting with the customers, most of the successful CRM strategies have been effective because of these technologies which support them. As a 23 year old customer data management technology, CRM is bound to catapult into a new level with the flurry of changes coming its way.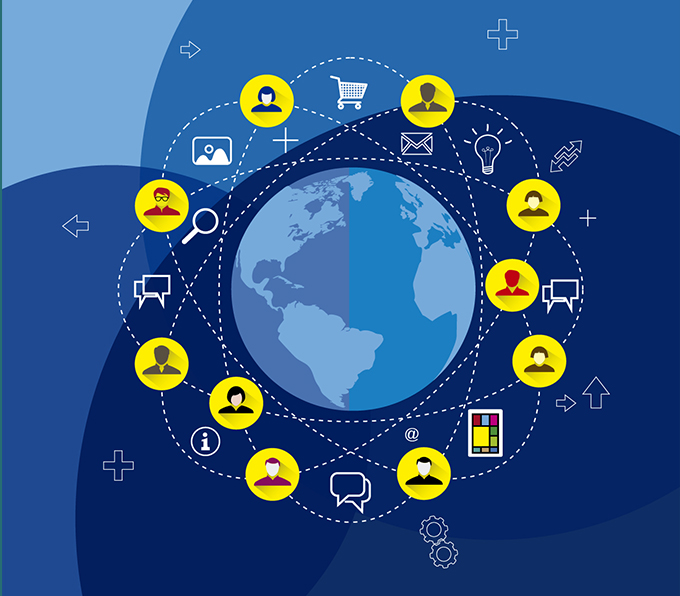 CRM of Things
It is amazing how a technology can change the way systems work. One of the most recent emerging trends- Internet of Things(IoT) has made a revolution in the business sector. As one of the few drivers of the CRM systems, IoT not only allows companies to collect data from things around the customer, but provide response to the customer's request/problem online.
It allows collecting more information about the customer, thus predicting the customer behaviour more accurately. Smart connected things have advanced to a higher level where they are actually capable of knowing the customer's problem and providing a solution, even before the customer has an idea about it. With the amount of customer data in hand, courtesy The Internet of Things, better profiles for personalization is surely on the table.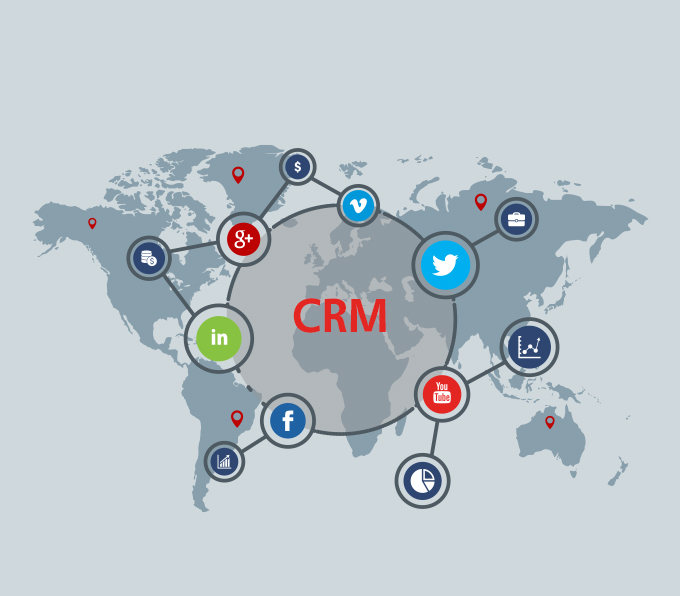 Social CRM
Majority of the conversations are no more through phone calls and mails. It is all about tweets and posts in the present world. An important channel for customer outreach, social media has taken over the traditional conversational approach between businesses and customers. Platforms like Facebook, LinkedIn and Twitter have become an integral part of strategies on making real connections with real people, and using the information to establish real world objects.
Social CRM is the go-to platform in the market to promote the game changing company-customer interactions. Social media integration makes way for newer customer retention techniques by continually tracking and responding to a client's need instantly. Equipped with the right technology, enterprises need to widen the reach through social CRM solutions to discover potential customers and bring them to the company doorsteps.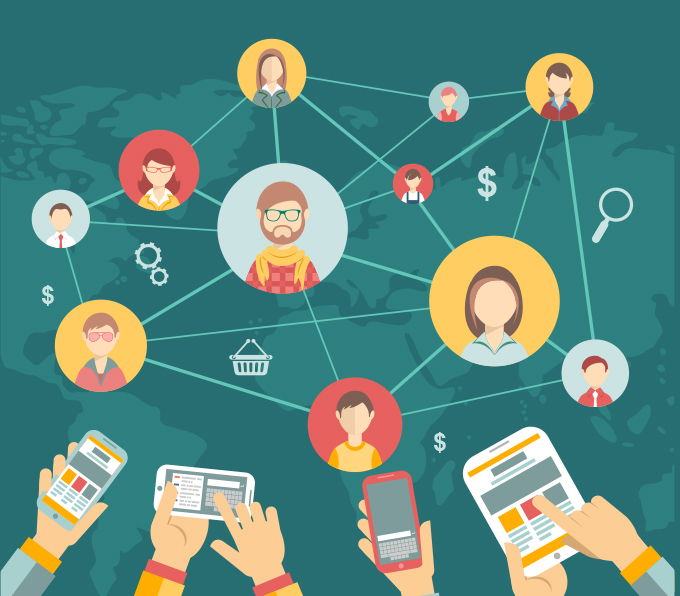 Mobile CRM
With more than 50% of people having access to the sales applications, exclusively through smart phones and tablets, mobile CRM is expected to grow by 500% in the coming years.
Mobile CRMs are aimed at delivering core functions to manage leads, accounts, contacts, tasks etc. through a mobile device by delivering an experience similar to that of a desktop version. This helps in a extending the reach of CRM systems globally in a short span of time. The implementation of mobile technology in the CRM systems is bound to reduce the gap between customer queries and company responses by a huge margin.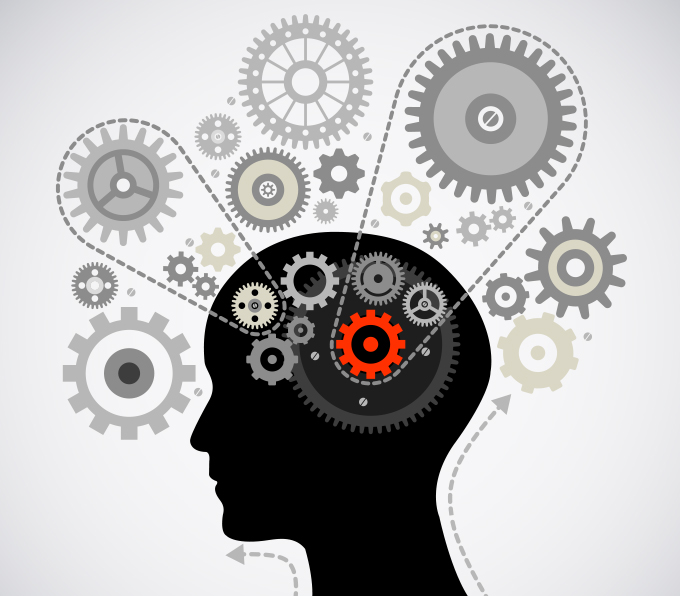 Artificial Intelligence
For a CRM company, there are a number of sources online from where they can draw information about their customers. With the availability of data across various devices and platforms, there needs to be a way to integrate this data into its CRM. This is when AI comes into the picture.
With its machine learning capabilities and data sets, AI is bound to get technologically advanced over the years, which may be of some concern to the sales reps, who stand a chance of losing out their jobs to a software. But most of the experts believe that the concern of AI taking over such mid-level positions is overblown. An AI is only as good as you train it. Though AI is capable of collecting the data, it needs that seamless front-end and human experience to actively train it. With AI comes machine learning, the capability for artificial intelligence technologies to learn ad get smarter using the information it has captured