Expert
Drupal
Services to
Propel your
Organization
We get it. You need efficient, effective, and tailor-fit solutions to meet your organization's unique needs. Our expertise and client-focused attitude has enabled us to become the preferred Drupal Development partner for businesses around the world. That's our round-about way of saying people like us.
Here's what's in it for you: You've got goals. We've got insanely great Drupal development services. Our team helps enterprises, associations, nonprofits and small businesses increase their revenues, enhance their engagement, and optimize their business processes with unique perspective and creative technical problem solving.
Reach out if you're looking to:
Build an application or website with Drupal
Maintain an existing Drupal site
Upgrade to the latest version of Drupal
Augment your existing Drupal team
We work with companies around the world from our offices in Atlanta, New York and Bangalore. Contact us now for a consultation - we're worth your time.
Trusted


Drupal Development Company
The Specbee team is a reliable partner for Drupal development.
Specbee looked at our needs & delivered both what we wanted & what we needed.
Our Offered Drupal Services
At the risk of sounding a bit too proud, we know what we're doing. As one of the top five contributors to Drupal for multiple years and being a Premium Supporting partner we get to help improve the platform that allows us to deliver innovation. But even more important, as a Drupal development company, giving back to the community is a moral responsibility. All of us drive the project forward.
What Our
Drupal Development Services Can

Do For You
Let's get specific. Our expertise in Drupal design, development, Theming, and migration, as well as UI/UX design makes us a one-stop Drupal website development company. We will work to transform any of your projects into compelling digital experiences.
Custom modules development in Drupal
Cooking up something unique? Our expert Drupal developers will help you create custom modules that can accomplish just about anything. All you need is the dream.
Drupal responsive design
We know you have to ask, but all sites that we produce are mobile-responsive/mobile-first. If you are worried that your site is not mobile responsive, our Drupal web development services can help. Our front-end developers and UX team are experts in building mobile-responsive frameworks for clients across the globe.
Website maintenance and support services
It's no secret that fast, quality support and maintenance isn't so easy to find. Our Drupal development services help some of the world's largest organizations maintain and, when needed, enhance their Drupal websites and applications.
Drupal theme development
Our expert team of Drupal developers, front-end developers, and UI/UX designers can work together to build a personalized, seamless website for your users. We take pride in our ability to craft fantastic user experiences that will help you increase conversions.
Development of enterprise websites
With Drupal a favorite CMS for enterprise organizations, our Drupal web developers have built custom websites for some of the largest organizations in the world. Our Drupal services, coupled with our deep experience in UI/UX design, gives us the ability to create complex websites with compelling web presences for any large company.
Drupal migration and upgrade
Whether you are looking to migrate your website from a previous version of Drupal to the latest one, or from a different CMS to Drupal, we can help. Our Drupal developers have been working on Drupal since version 4.x, and we do enough migrations that we have built our own custom applications to speed the process.
Drupal commerce
Since our inception as a Drupal web development company, we have worked on countless E-commerce sites on Drupal. Not only can we help you create your e-commerce store quickly and effectively, but can handle any of the third party integrations you might be using.
Drupal SEO services
It's a must-have. We have a dedicated team of expert SEO analysts that perform SEO audits on your website and can increase your SEO performance on all the global search engines. And with expertise in digital marketing, we can optimize your website funnel and CTAs to get more traffic and increase conversions.
Drupal developer team augmentation
Are you looking for Drupal experts to augment your team? We can assign some of the worlds best Drupal developers as an extension of your team or offer a team that can cover multiple needs. Not only can they work exclusively on your projects, but we can even supplement with project managers or SEO experts as needed. We also offer UI/UX designers, if you need to augment your design team.
Third-party integration for Drupal
Drupal is popular for connecting well with third-party tools. And the options seem almost endless as there are tons of easy integration modules. Let our Drupal expertise get you started with an integration - our experience here makes the work quick and easy.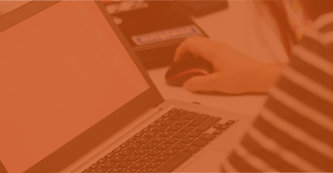 End-to-End Expertise
Our clients expect us to handle every aspect of a project so Specbee has built a well-rounded in-house team with expertise in UI/UX design, front end implementation, and Drupal development. While every web development company probably says that, we do not outsource and work unless specifically requested by the client.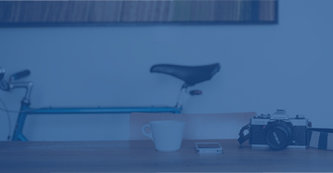 Deployment and Scaling Expertise
As a trusted Drupal development company, we have built, deployed and maintained several extremely high traffic websites on Drupal. We know how to scale your Drupal website to enable maximum traffic handling capabilities.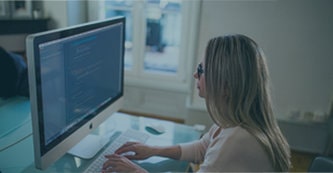 Experience
Having worked on Drupal since version 4.x, our Drupal developers have invaluable expertise on implementing and maintaining some of the most complex web applications and sites. As a top Drupal development company, our services guarantee that a Drupal expert is working on your case and will be able to assist you with all your Drupal requirements.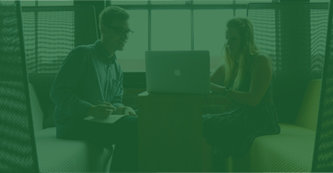 Customers Come First
At Specbee, our customers always come first. We offer optimized Drupal development services, keeping in mind your specific business objectives, time and budget. Our customers think of us as their technology partners and entrust us with the technological aspects of their businesses. We aim to do everything in our power to ensure that trust is well-deserved.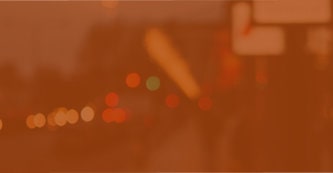 Cost Effective
We have unmatched experience in Drupal development, but we are also known for our cost-effective, comprehensive solutions. Whether you are looking for a large-scale, end-to-end Drupal solution or minor, tailor-fit solution, our Drupal services can help you deliver quality results while sticking to your budget.