Where - ILR Conference Center, Cornell University - Ithaca, NY
When - October 11th and 12th 2018
"Everyone you will ever meet knows something you don't" - said Bill Nye popularly known as The Science Guy, who (coincidentally) also graduated at Cornell University. Meet with us there coz we are as eager to absorb as we are to engage in productive and constructive parleys with you.
Specbee is proud to sponsor Cornell DrupalCamp 2018 which will take place on October 11th and 12th of 2018 at the ILR Conference Center of Cornell University in Ithaca, New York. After four successful years of this annual event, Cornell Drupal Camp 2018 is all set to host yet another enlightening Drupal event. It is going to be a community-sharing and training event on Drupal that is open to public. Training sessions on Content Management, Project Management, Development, Theming and much more will be held over the two-day event. The training sessions will cover topics on Drupal for all experience levels – from beginner to advance. What's more, Catharine McNally is going to provide the keynote speech!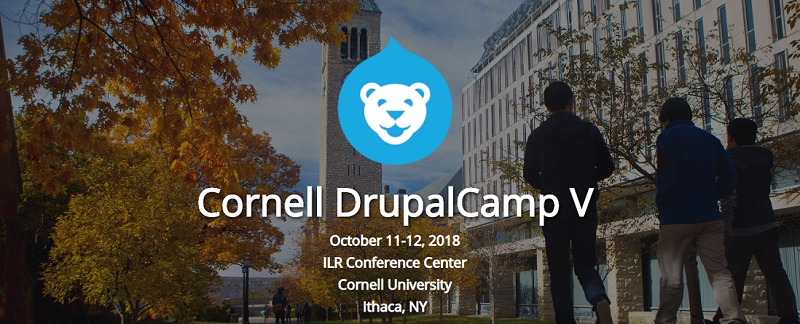 Specbee is a leading Drupal website development company with a global presence. We contribute actively to the Drupal community and evangelise the use of Drupal in a variety of use cases.
Whether you're a Drupal developer, content contributor, marketer or an administrator, there's something to takeaway for each one of you. Get in touch with us – [email protected] - and let's discover, learn and connect together to build a stronger and united Drupal community.
See you there!
Visit their website for more information - https://camp.drupal.cornell.edu/