Augmented Reality or AR as it is popularly known, is soon emerging as one of the most potential technologies that can create a huge impact on the future. Surprisingly, the first AR device ever created was way back in 1968! The term was however coined in 1990 and found its first significant breakthrough as a training device for the US air force.
What is Augmented Reality (AR)?
Simply put, Augmented Reality (AR) enhances the physical world around us with the help of technology. Technology that overlays information and virtual things on real-world scenes in real-time. It uses the pre-existing environment and adds information to it to make a new artificial environment.
How does it work?
AR combines the real and virtual worlds together by using the computer's vision to process the surrounding physical environment. It provides a real-time interaction with the help of cameras to recognize and capture objects. The objects are further categorized and accurate 3D registration of virtual and real objects are performed.
Applications of Web – AR
Design & Modelling
In design and modelling, from interior designers to architecture and construction industry, AR is guiding professionals visualize their final products during the creative process. Making use of handsets enables architects, engineers and design, professionals' step directly in the building and spaces to see how their designs might look like. And even make virtual, on the spot changes. 
Any design or modelling tasks that involve spatial relationships are a perfect use case for AR tech.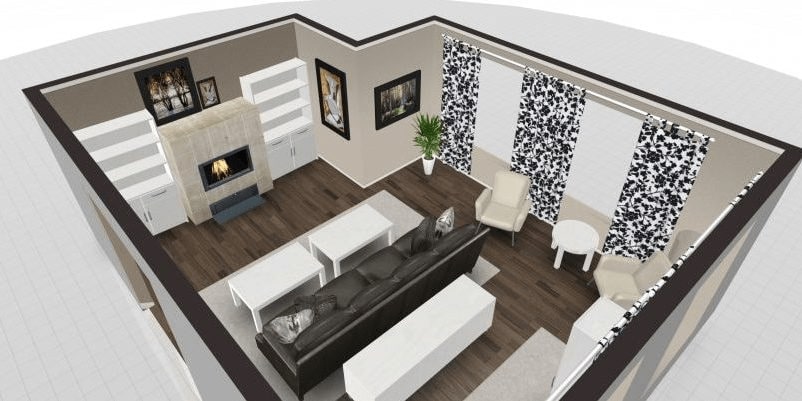 Classroom Education
Tablets have become popular in many schools and classrooms. The Aurasma app, for example, is already being used in classrooms so that students can view their classes via a smartphone or tablet for a more rich learning environment. Students learning about astronomy might see a full map of the solar system. Students in biology class might be able to see the frog and its internals in real time.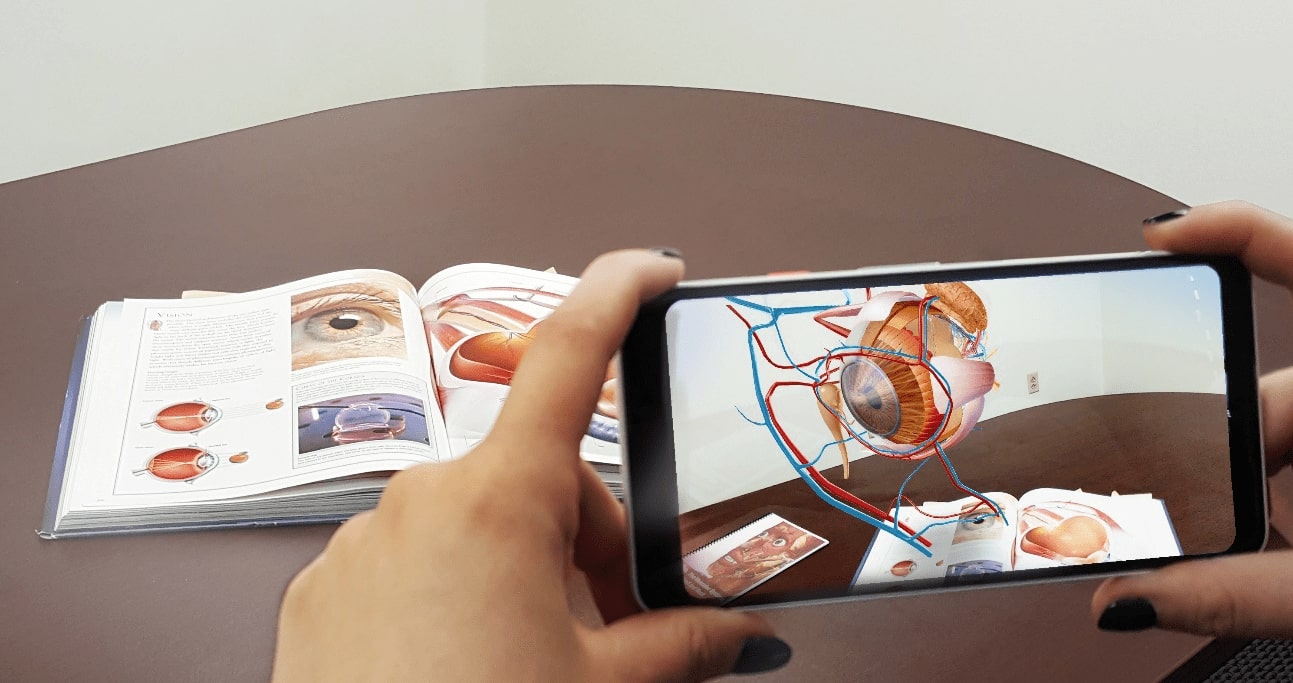 Entertainment 
In the entertainment industry, it's all about building a strong relationship with your branded characters and the audience. Games like Harry Potter are immensely successful because readers of the books and watchers of the movies feel like they know the characters and are hungry for additional content. Amusement brands are now seeing AR as a great marketing possibility to build deeper bonds between their characters and audience. As a matter of fact, the makers of AR sensation Pokemon-Go are soon planning to release a Harry Potter AR game that fans can play day in and day out.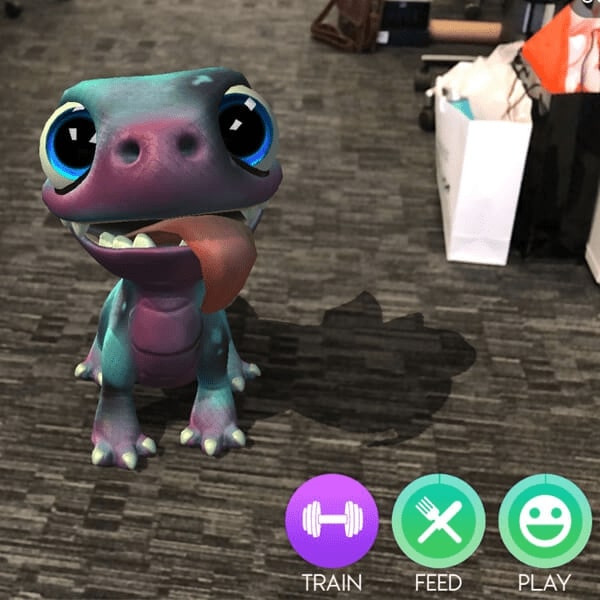 Maps
Google Maps live view mode can help the user to navigate to the desired destination. First, you must search for the location you want to walk.
Then tap the directions button. After that select the walking direction you want to take.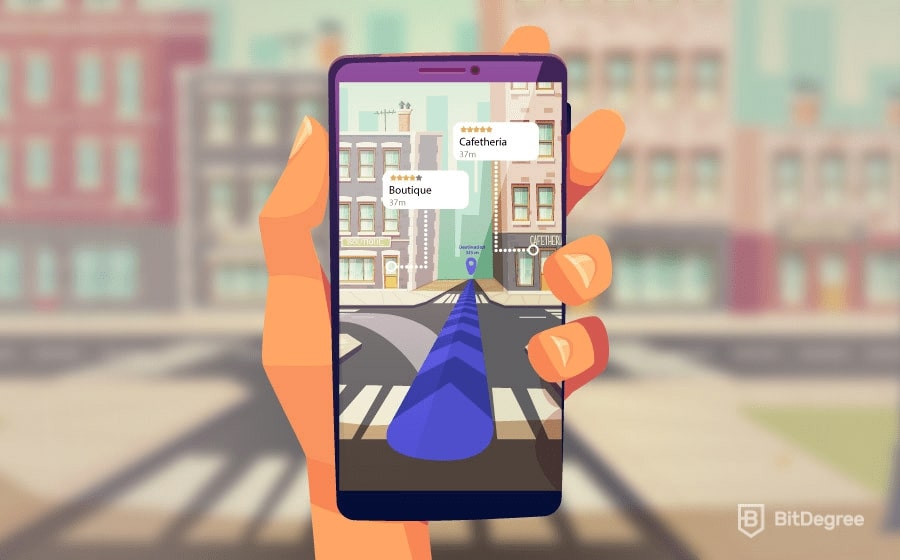 Supported Devices & platforms
Google Chrome (Desktop - Mobile)
Firefox (Desktop - Mobile)
Microsoft Edge (Desktop - Mobile)
Apple Safari (Desktop - Mobile)
Etc.
Devices
PC
Mobile Devices
Microsoft Hololens
Magic Leap
Integration & usage
Google Chrome
A compatible smartphone (running Android O or later) to install ARCore.
Chrome flags 
(chrome://flags): WebXRDevice API (#webxr) 
WebXR Hit Test (#webxr-hit-test)