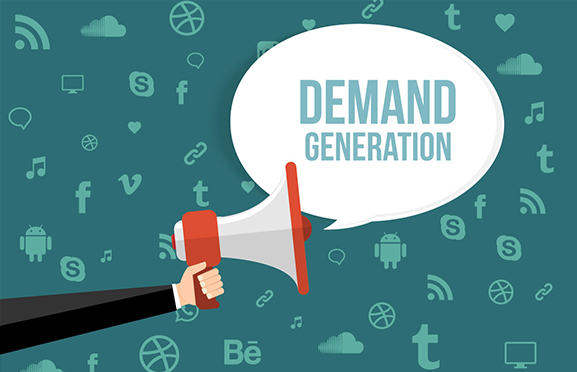 When you grow as a company, it is the little things which you do, that matters. And when it comes to demand generation, these small things which you take care of, have a huge impact. For years now, marketers have been trying to perfect the demand generation strategies, but with the constant evolution of trends in digital marketing, it has not been an easy job.
According to a study, a b2b buyer goes through 70%-90% of the buyer journey before deciding to speak to the respective vendor. As the customers begin to embrace technology in the coming years, they are bound to gain more control. Thus, it becomes important for a business to know about the customer needs, the technological trends and developments that engender these needs, in order to stay ahead in the tough competition.
Marketing Automation
Based on a study, more than 50% of marketers identified the lack of effective strategy as a most significant barrier for a business development in the market. Companies are looking out for easier ways of completing tasks to ensure higher demand generation, in order to convert them into leads.
With marketing automation, companies can nurture prospects with high levels of personalization, using content or information which will help in converting prospects to customers.
Digitization
In a business, marketing plays the role of a business development tool whose goal is to ensure that the sales rep has the required knowledge and insights to optimize every interaction with the clients. In this digital era, as business continue to work closely with the growing technology, it becomes important to obtain more data on customers in order to felicitate better services. Prior to approaching a prospect, sales need to have the required data to make educated decisions. How often are the customers engaging with the website? What are their interests? How much time are they spending? Are they interested in a particular section? All this narrows down to the predictive analysis by the sales as the digital world moves at a rapid pace.
Digitization allow the business to get into the minds of customers and think about their buying process and approach, in addition to the sales process from a prospect's point of view.
Mobiles
The number of people who use mobile phones has been increasing rapidly over the years. In fact, the number of people browsing on mobile devices surpassed the number of desktop users recently. Content still being an important aspect of demand generation, mobiles are sure to be the go-to device for the majority of customers in a few years.
From a business point of view, though a mobile optimized and responsive website may not be the straight forward way of demand generation, working on a mature scale which includes custom apps and mobile targeted campaigns, may have an impact on the
Modernization
In the recent years, technology has transformed the way customers interact with businesses. With the whole market being driven by the digitization strategies, tactics used by businesses to lure customers are outdated. The introduction of technologies such as IoT, robotics and artificial intelligence has made way for smarter communication between customers and businesses.
Based on a report, demand generation strategies in accordance with the new technologies saw a greater surge in 2016 than any other year. With more number of customers embracing the change, businesses need to target these technological changes in order to create a campaign for better demand generation.