With more than 1 billion smart phones, and about 10 billion mobile applications downloaded every month, mobile application development is one of the fastest growing sectors in the world. Mobile applications play an important role in simplifying your tasks, and changing your perspective towards information. As smart phones are becoming cheap day by day, the sales of smart phones, and the number of people using internet on phones is increasing exponentially. This increase in the volume has resulted in making the mobile app industry big and successful. With the number of smart phone users expected to reach 2.2 billion by the end of next year, mobile applications are set to become an integral part in people's lifestyle.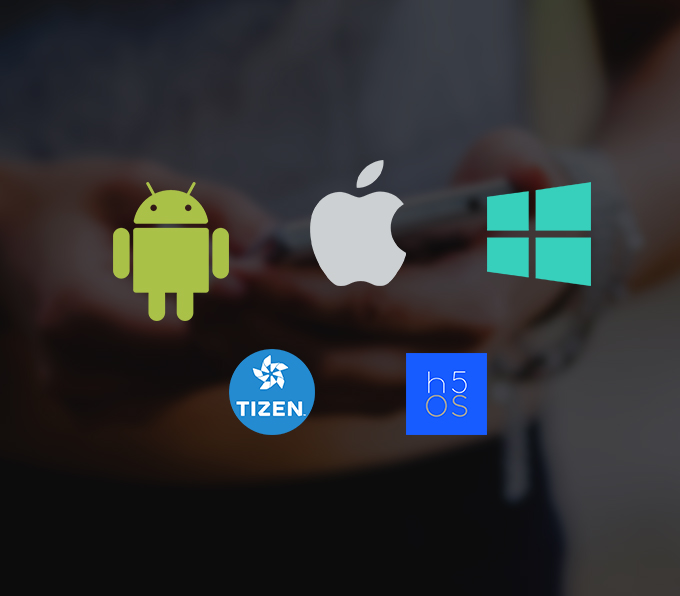 Operating Systems
Today, there are about 1500-2000 apps that are being submitted by developers each day. Based on three most widely used operating systems, Android, ios and Windows, these mobile applications focus on providing a flexible mobile experience to the consumers. Developed with the help of various tools, mobile apps integrate with the OS they are based on, to ensure perfect functionality in various circumstances. But the technological advancements in today's world, has led to various mobile app developing companies developing their own Operating Systems for the mobile apps to work on. One of the oldest player in the android development services, Samsung, has its operating system Tizen, for its various high end devices.
The Chinese market, which constitutes more than 25% of the total smart phone users, has a couple of its own operating systems like Huawei's H5OS and COS. With such developments, mobile applications tend to be flexible and compatible with all the growing platforms.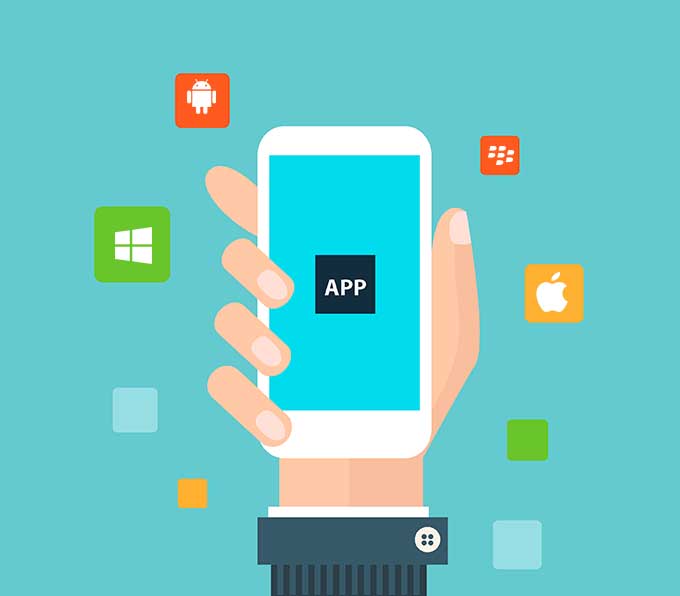 Cross Platform Applications
In today's world, in order to have a wide reach for your mobile application, it is a necessity to have more than one option for its functionality. With various companies churning out their own operating systems, cross platform applications that are developed to work on all the platforms are going to be the attractive lot.
Cross device mobile application is another trend that is going to play a huge role in the coming years. Smart phones have made way for smaller, compact and wearable devices like smart watches, smart bands, smart ear buds etc. The growing popularity of these devices have changed the perception of a mobile application from a consumer's point of view. Thus, mobile applications need to be more advanced, smart and apt to the demands of technology savvy customers.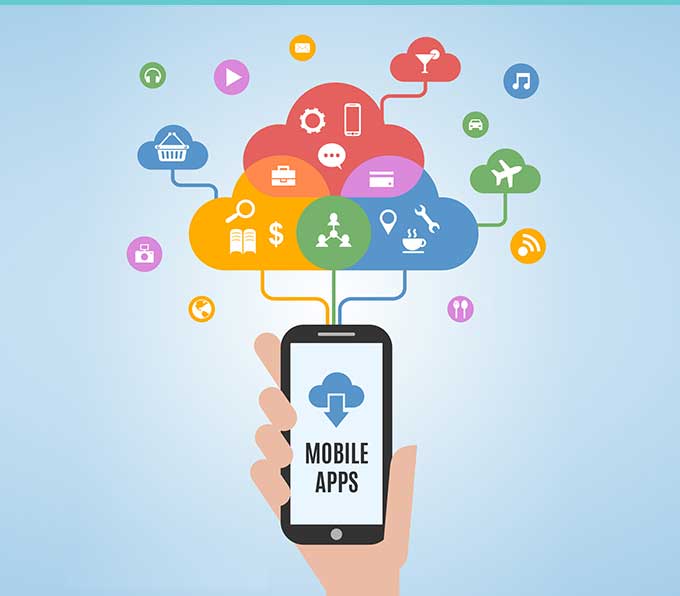 Cloud Based mobile application Development
In case of mobile applications developed for multiple devices, synchronization and integration are important aspects. The applications' functionality relies on proper synchronization between the multiple devices that it is developed for. The booming cloud technology is expected to aid the mobile in developing cloud based applications for a better integration. With this ability, mobile applications working on various platforms and devices will be able to retain the same features and data.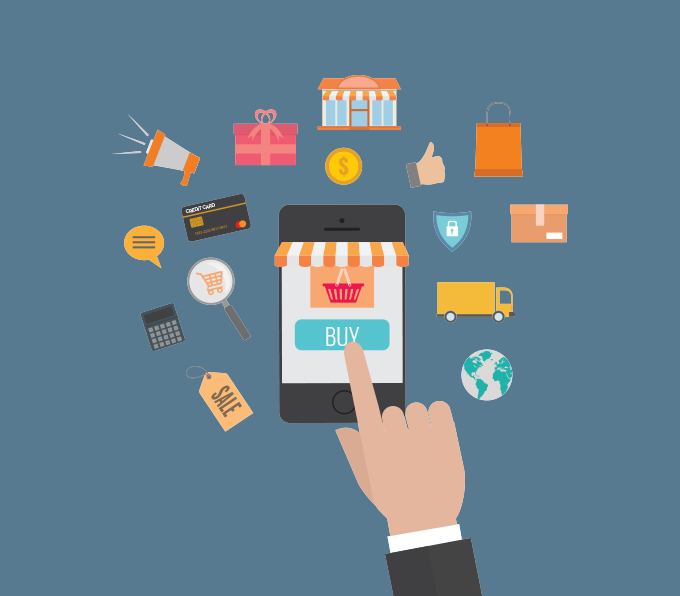 M-commerce
According to a recent study, mobile devices account for more than 50% of the total E-commerce traffic. This trend is bound to continue in an upward scale, as more consumers tend to adapt to M-commerce in the coming years. Add to this the increasing popularity of Apple Pay and Google Wallet, purchasing things using mobile applications instead of debit/credit cards will surely grab the attention of more number of consumers. Thus, such requirements will lead to development of mobile applications focused primarily on processing such transactions, and on providing the required security.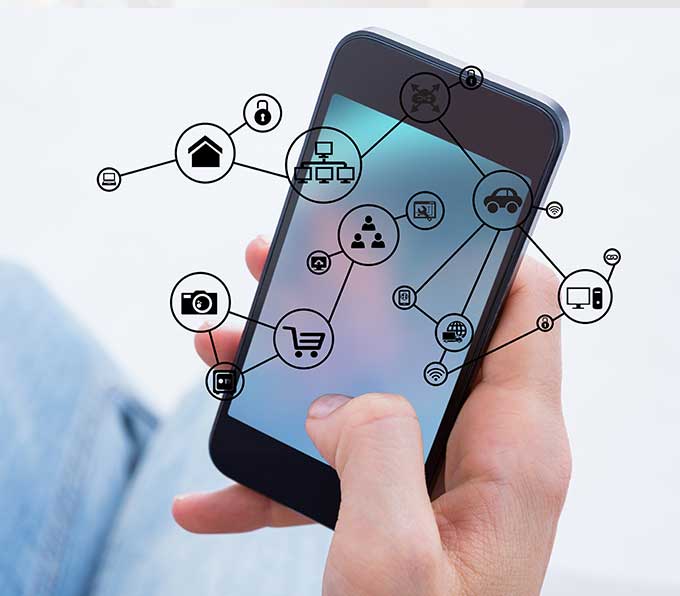 Internet Of Things
Based on a recent study,by the end of 2020, more than 25 billion devices will be connected, which will include several thousand small devices such as toys, controllable power sockets, LED bulbs etc. These domestic devices will be a part of Internet Of Things and will communicate through a mobile application in a smart phone or a tablet. Internet Of Things is one such growing technology, which is bound to give consumers the freedom to perform their routine activities through a mobile application.
Most of the established companies like Microsoft, Google, SAP, Tesla etc are introducing Internet Of Things capabilities through their offerings. Running along the same lines is Apple, which recently launched a few products which allow you to have voice control over your household appliances through mobile apps. With the automation sector growing rapidly, IoT is going to be all over the place within a few years. Thus, creating flexible mobile applications, keeping in mind such technological developments, becomes a necessity for the developers.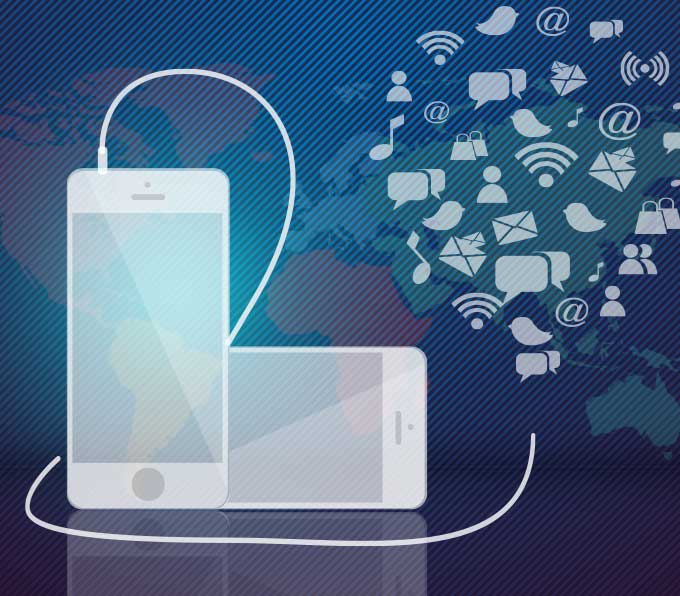 Future of mobile applications
Automation is a terrifying force that is taking the world by a storm. Robots and automated systems are gaining popularity among the technological savvy consumers, and will soon be a part of everybody's life. As the world moves towards driver-less taxis, holographic environments and Artificial Intelligence, the mobile app development services which is a major part of the driving force of such technologies need to grow along the same lines.
In the coming years, as new web technologies surface, flexibility of the mobile applications will be put into severe test.
Modular smart phones, augmented reality, virtual reality, 3-D smart phones etc, are some of the emerging technologies that are going to be the key factors for the adaptive capability of a mobile application.