Happy 20 years, Drupal!
This year is a milestone year for Drupal as it completes 20 whole years of existence. Establishing this innovative, scalable, and secure digital experience platform did not happen overnight. It took a collaborative effort from the amazing Drupal community to build something that we are all immensely proud of. And it is only getting better every day.
 
We cannot be happier to be a part of the celebrations this year! Specbee is thrilled to sponsor DrupalCon North America 2021. DrupalCon is the most widely attended Drupal event of the year and has been around since 2005. This year's weeklong event is all virtual and all inclusive, with opportunities for learning, networking and contributing to the Drupal ecosystem from wherever you are, whether you're experienced or new to Drupal.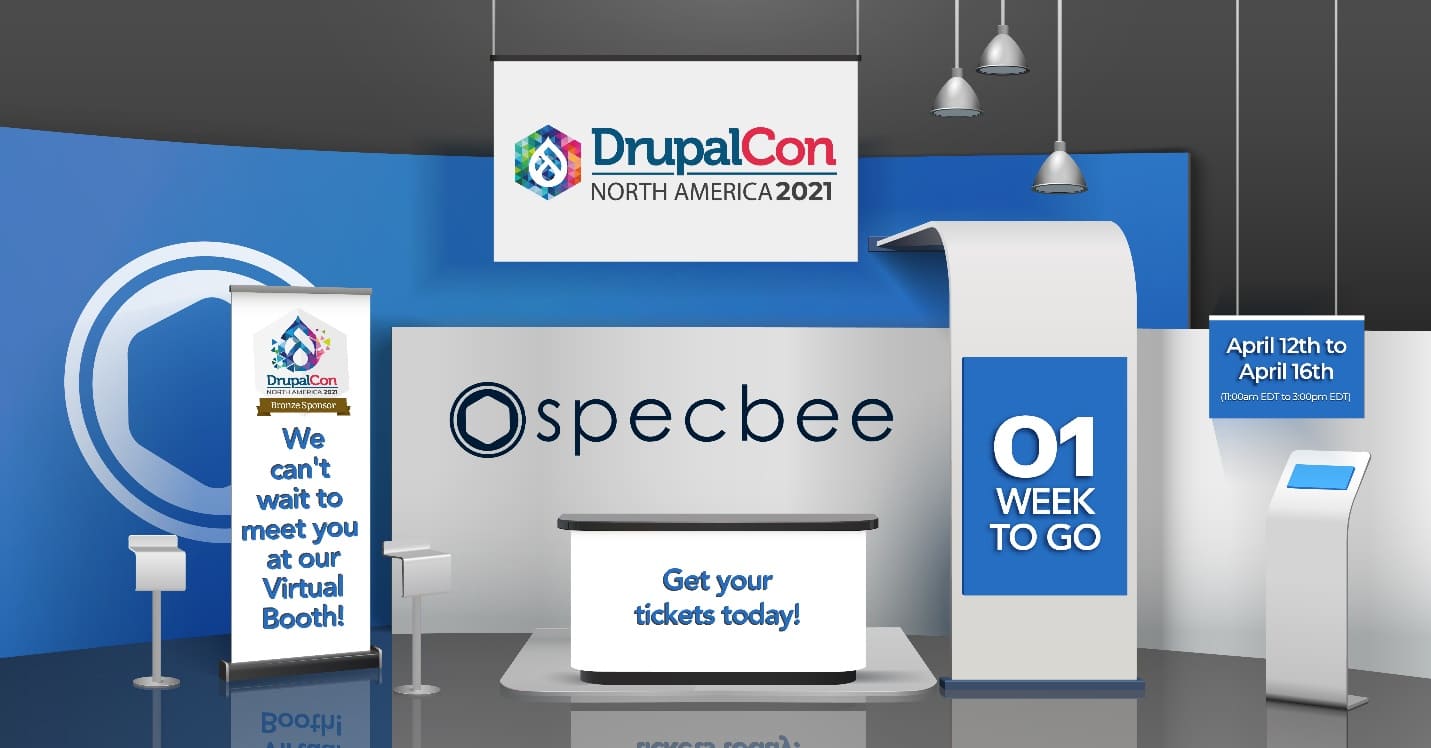 And this year, to celebrate Drupal's 20th birthday, the fun has been extended with DrupalFest, a month-long celebration featuring free virtual events, activities, online social gatherings, and opportunities to connect with the Drupal community. Want to host an event at DrupalFest? You can still submit your events here up until the end of April 2021!
Why Attend – Whether you are a developer, marketer, business owner or an end user, there's something to takeaway for everyone attending DrupalCon. Learn, build and connect with the makers and users of Drupal.
Where – DrupalCon North America Virtual Conference (Get your tickets here!)
When –The timings are extremely flexible (just like Drupal) at DrupalCon this time around! You can easily juggle between your work deadlines and still get the best out of DrupalCon. Live content will be streamed from April 12th to April 16th, 2021 (11 am to 3 pm EDT).
Interested in attending industry specific summits and share insights with peers in your field? With a DrupalCon tickets, you can attend any or all the below mentioned industry summits-
April 6: Community Summit
April 20: Higher Education Summit
April 22: Healthcare Summit
April 27: Nonprofit Summit
April 29: Government Summit
We are also super excited that our V.P Operations - Michael A. Weaver, is going to take you through an intense story of how we rehabilitated broken Drupal users.
Don't miss this gripping Lighting talk that's happening on Tuesday, April 13th (12:15 pm – 12:25 pm EST) at DrupalConNA (Expo Stage room 6)!