A reimagined digital solution for Abaco, a global leader in embedded computing systems for the defense industry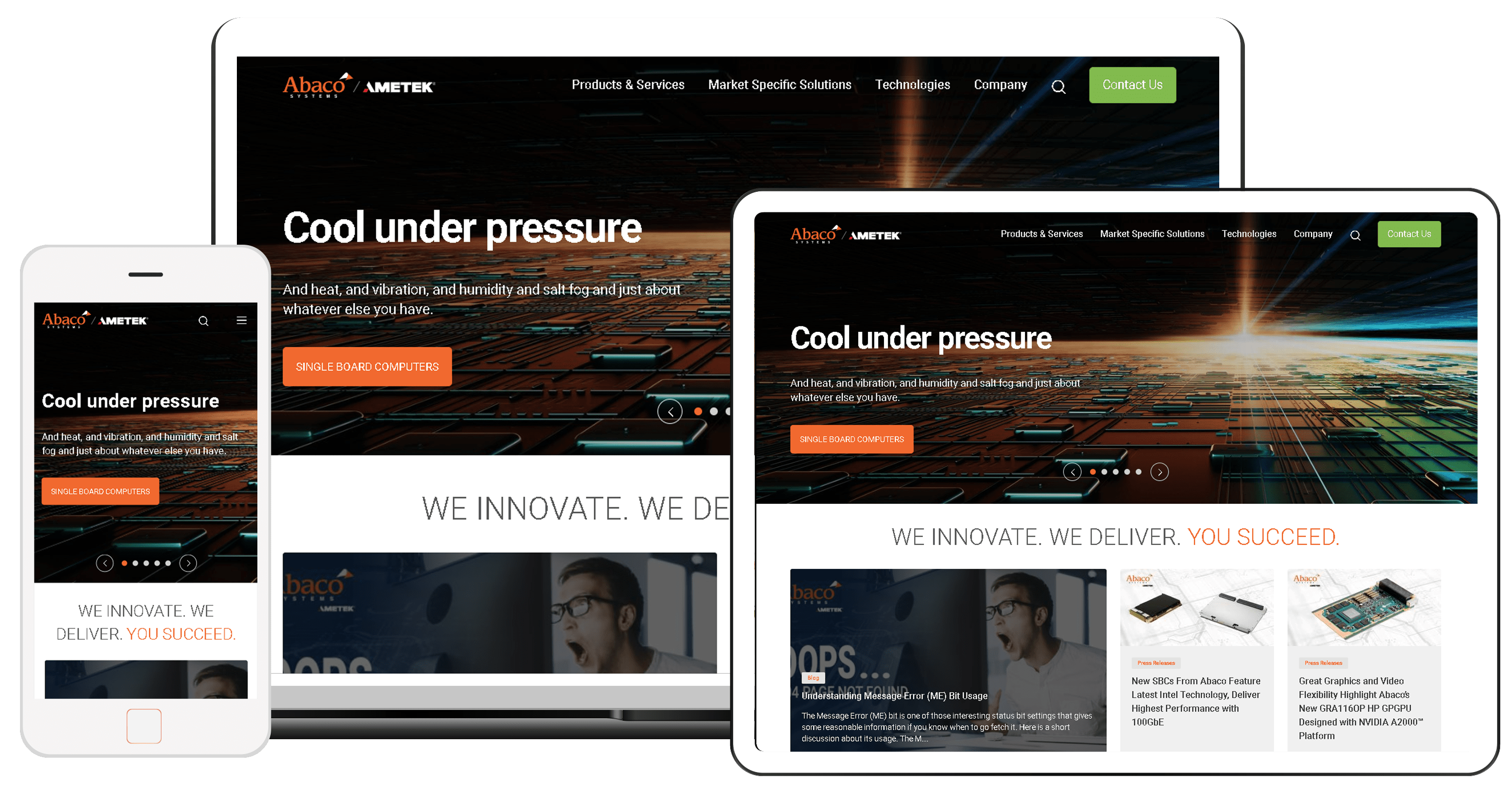 The Brief
​​Abaco Systems is a leading manufacturer of embedded computing systems integral to the defense industry. They needed to migrate their website from Drupal 7 to Drupal 9, address usability issues, and streamline their lead generation process.
Our work included:
Redesigning the website in its entirety,
Migrating the website seamlessly from Drupal 7 to Drupal 9,
Creating an intuitive menu designing to enhance user experience,
Reimagining business processes and integrating systems that drive their lead generation and online sales funnels,
Improving Abaco's organic visibility by leveraging Drupal's SEO capabilities.
Complete redesign of the site architecture into a brand new component-based design system


Design and implement 45+ site-building components to enable easy page building


Rebuild website's navigation system to be 100% dynamic


Rewrite a highly complex CRM integration which required custom business rules


Reconfigure and customize necessary modules to get the sales system up and running


Rebuild site search functionality with facets using Acquia cloud's on-platform SOLR capabilities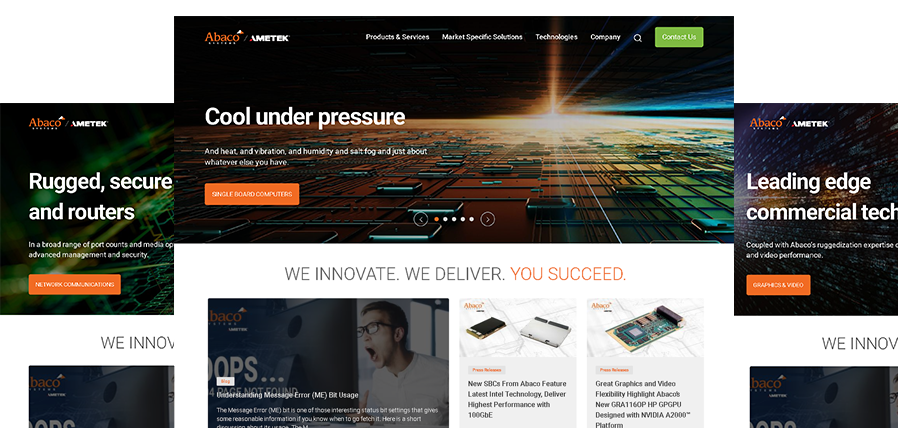 This Drupal website migration and redesign required a substantial amount of careful planning. Consultation with the Abaco Systems team helped us customize the migration and feature enhancements according to their business requirements. The former site architecture did not allow for easy page building capabilities, so Specbee re-architected the new site using a component-based design system.
We handled every facet of the migration, from documenting hundreds of site features, to migrating thousands of products, to developing and implementing a plan to migrate a large defense website. The end-result: Specbee delivered the product on time while exceeding client expectations. Find out more about our migration approach and how we can help you with your Drupal migration.
Image

Image

Image

Image

Image

Image

Image Image

Drupal 9 Content Management System
HTML 5, CSS 3, BootStrap 3, jQuery, for the website front end