Great Southern Homes, one of the fastest growing home builders in the US, sees greater results with Drupal
The Brief
Great Southern Homes is one of the fastest growing home builders in the United States, consistently delivering dream homes to their customers with a focus on quality, affordability and energy-efficiency. They were looking to revamp to focus on design, efficiency and performance. This included:
A new design extending their brand identity.
Stronger search capabilities for better user engagement.
Enhanced content authoring experience
Project Results
The new website performs better than expected. The project was completed within time and budgets. The performance stats speak for themselves.
Performance Improvement
We enabled lightning fast page loading by implementing server optimization and caching features
Decrease In Bounce Rate
Reduction in bounce rate, resulting in better user experience
Increase In Average Time Spent
Increase in the average time spent by the users on the website, as a result of better usability and engagement.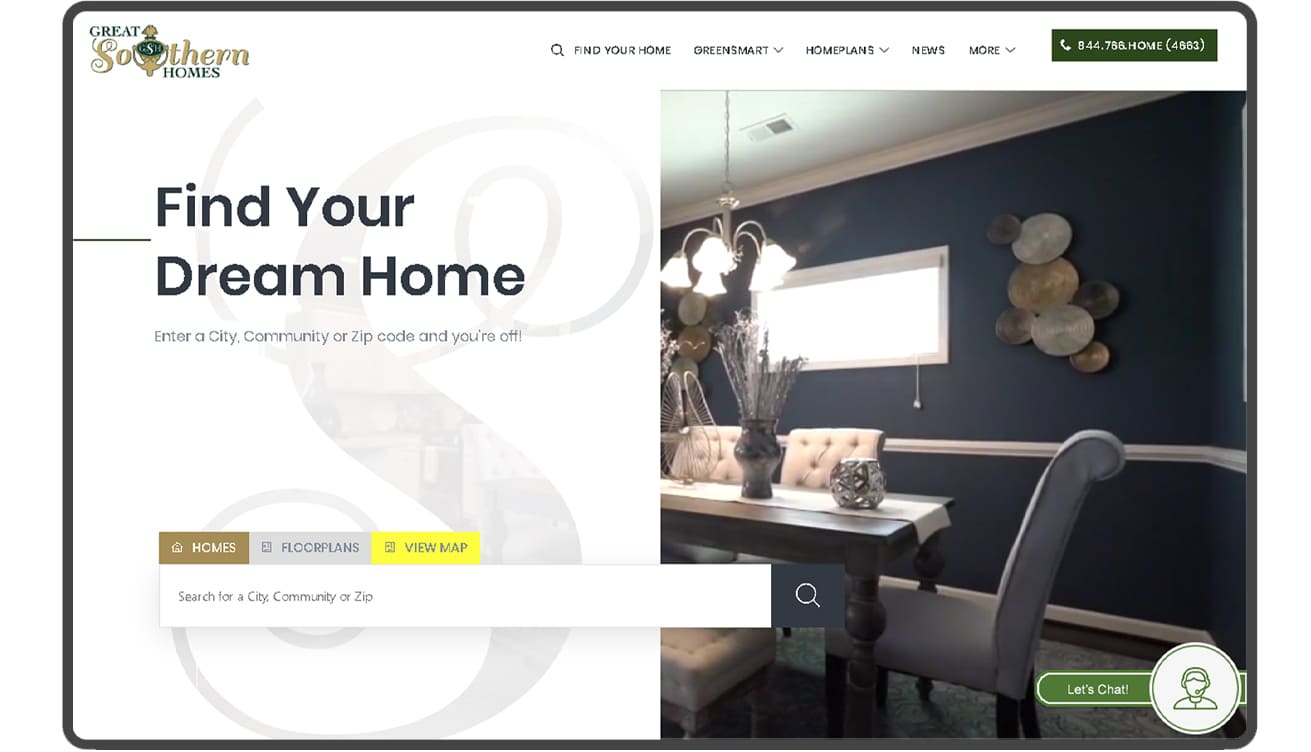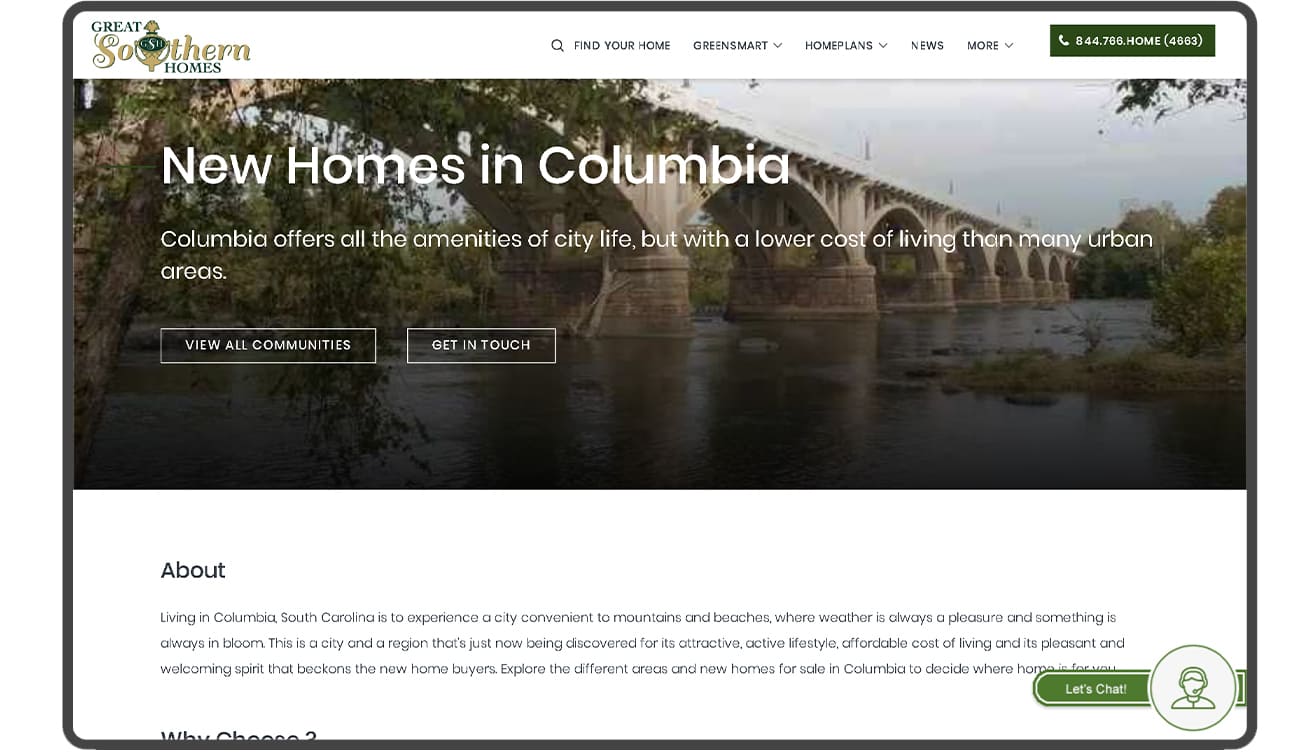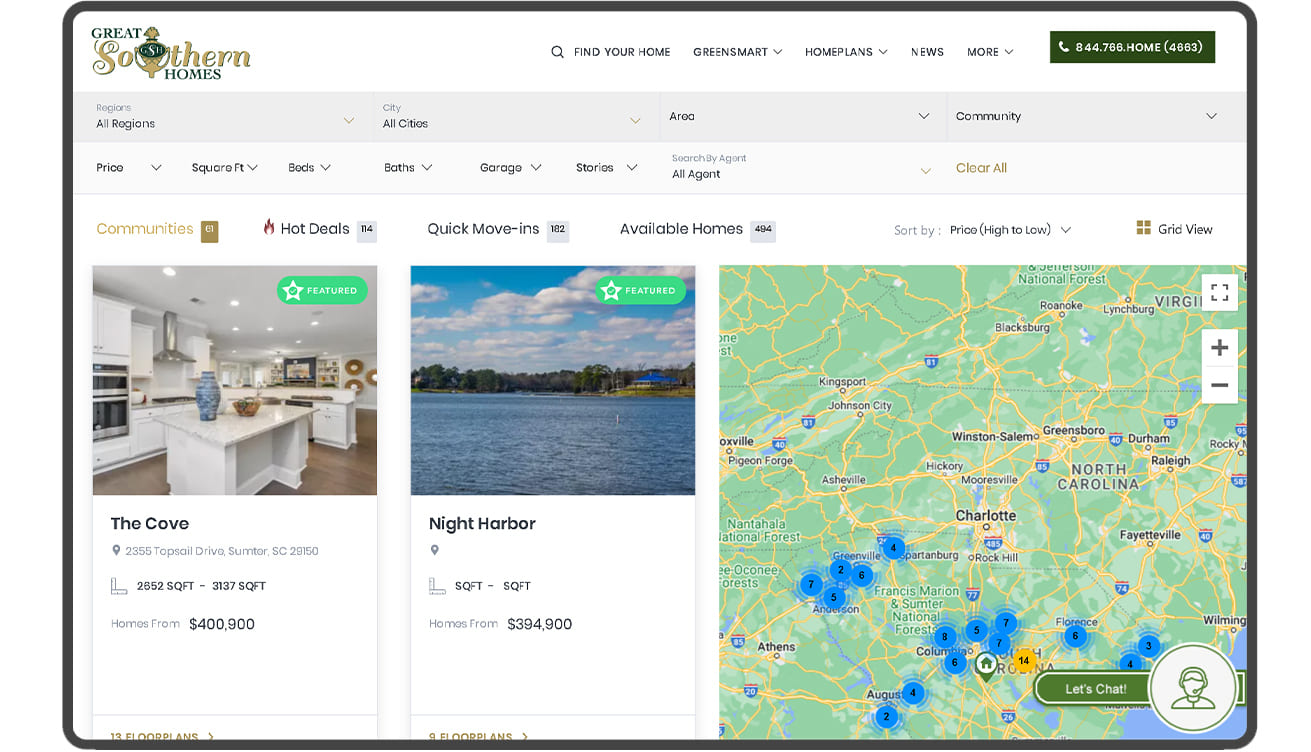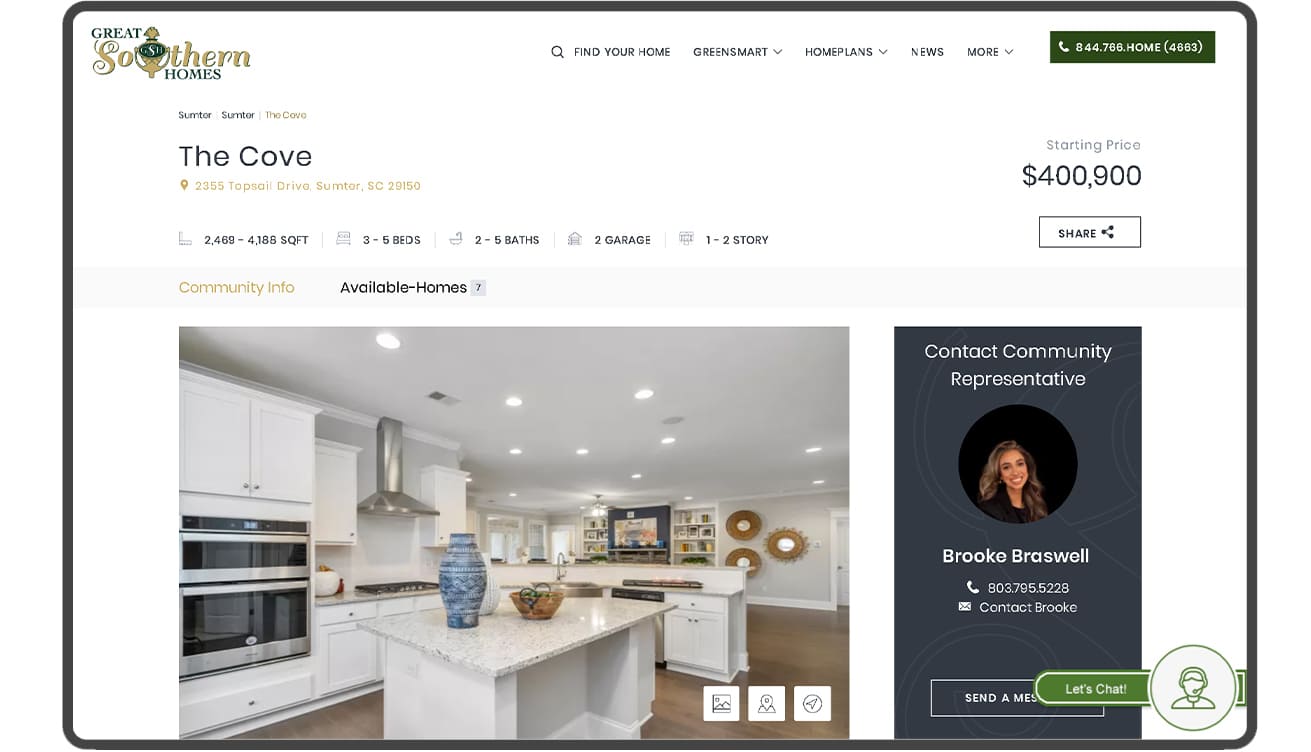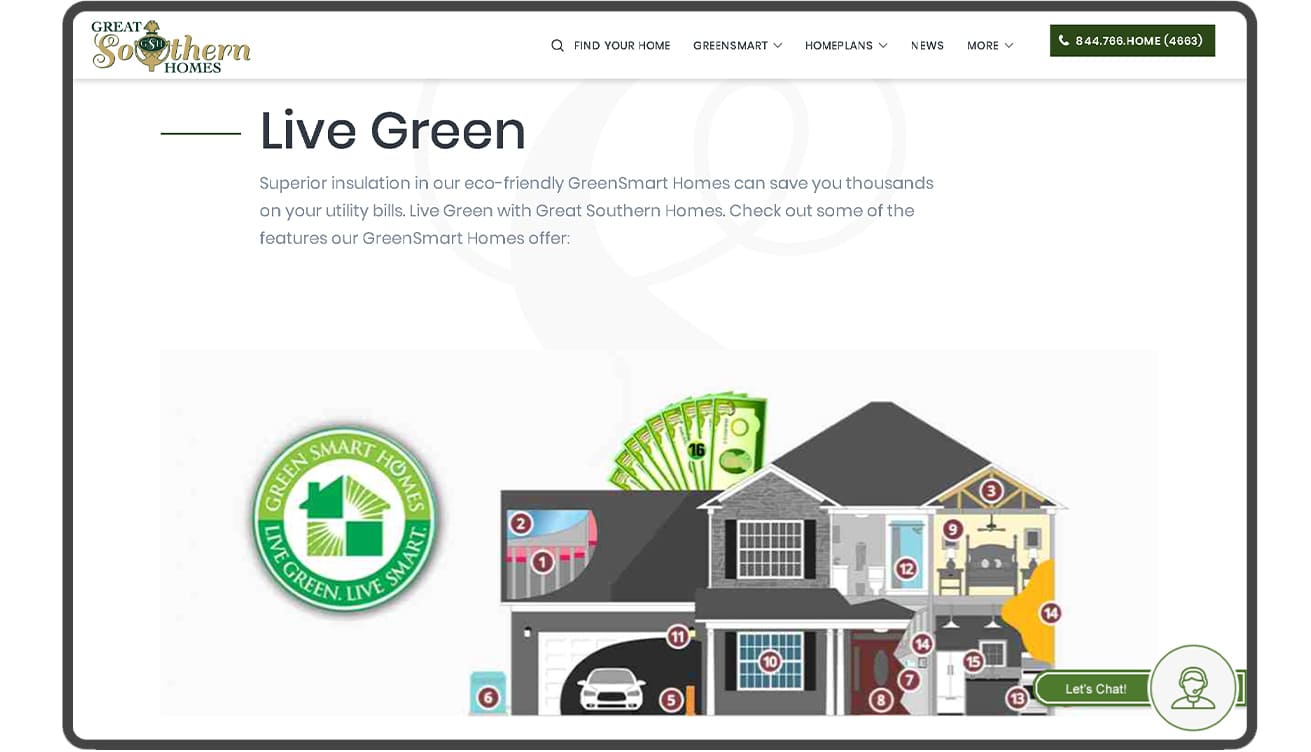 A User Centric Design Approach
A design that focuses on giving more flexibility to the visitors in order to obtain information as easily as possible.
Before
After
Centers around a predictive, multifaceted search module
Before
After
Dynamic, fast, multifaceted search with location map
Before
After
Providing maximum information and seamless enquiry capabilities
Before
After
Optimized progressive loading thumbnails with dynamic filters
Before
After
Providing maximum information and seamless enquiry capabilities
Making the best use of Drupal 9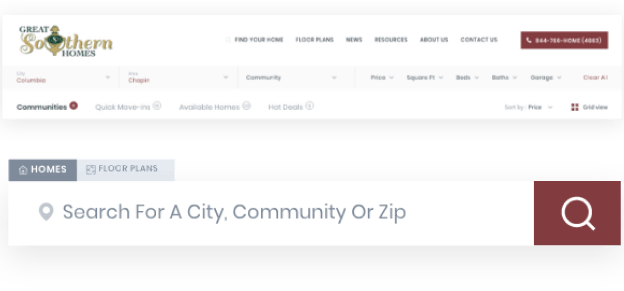 We leveraged Drupal 9's API first nature, flexibility and extensibility to create a compelling website that performed beyond their expectations
The Great Southern Homes website obtains content (their inventory) from various sources. It needed to connect with different applications and needed to provide them the flexibility to create campaign pages quickly to meet their aggressive sales goals. To achieve these functionalities, some of the Drupal 9 modules we used were searchAPI, Elasticsearch connector, Redis, Geolocation, layout builder, media & media library, business rules and others. We were able to meet all the goals they set for us without any budget or time overruns.







Drupal Content Management System Framework
MySQL for database
HTML 5, CSS 3, BootStrap 3, JQuery, AJAX for the web front end
Amazon AWS IAAS for server