As an e-commerce marketer, you are always looking for new ways in which you can drive traffic to your e-commerce site and boost your sales. If your sales are starting to slow down or if they are getting stagnant, you need to take matters in your hands and come up with some new and creative strategies to market products on your e-commerce site.
Some sales channels prove to be more profitable while others are not as effective. The best way is to get to test and refine your marketing strategies to learn which channels are best for your website and brand.
We have compiled a list some techniques through which you can increase your e-commerce sales and traffic.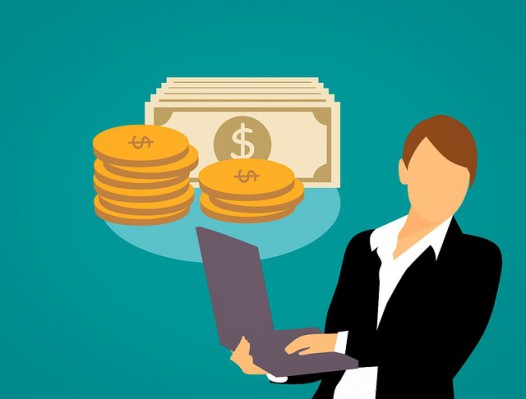 1. SEO
SEO plays a key role in increasing traffic, and when it comes to SEO, the most important thing you should know about is backlinks. The backlinks you have will give your domain a score out of 100. It is called your Domain Rank.
The domain rank then determines your position in the Google search results for specific keywords. You will also get to know how much organic traffic you are able to get to your website. However, to get backlinks and rank highly on Google you will need to cover more than backlink building.
2. Recognize Your Customers' Needs
Having an e-commerce website doesn't mean that all your customers shop only from their computers. Every individual is using mobiles now. Even those who do own a computer or a laptop, the reality is that they use tablets and mobile phones to shop online. More than 40% of mobile users have bought something online from their mobile devices, and 63% of millennials shop on their phones.
Use these numbers to your advantage and optimize your website for mobile devices. If your website is not mobile friendly, it will turn your potential sales away. For people who do not have an optimized mobile site, it can be a major reason they see a decline in their sales, so make it a top priority on your to-do list.
Another measure you can take is to build your mobile app. All of these steps will make things easier for your customer. Improving customer experience will help you in getting more sales and will increase your revenue.
Focus your strategies on finding what your customers want and how can you meet their needs. Focus on your customers' convenience, your website speed, saved preferences and settings, personalization, benefits and rewards, and entertainment.
3. Social Media
Lately, marketing has become easier because of all the social media platforms. Social media platforms like Facebook and Instagram have nearly 800 million active monthly users, and Instagram is turning into an e-commerce juggernaut.
Most brands are expected to be on the social media by the users because it becomes easier for them to keep track of new products and services. The best way to grow your traffic and sales from Instagram is to grow your Instagram account.
Never make a deal with fake reviews. Such reviews bring down the credibility of your website and are the biggest nuisance for any business. In order to maintain the authenticity, keep in mind to promote only the genuine ones.
1. You need to post content regularly. For example, you can post three or four images a day and post daily stories along with weekly live content
2. You can comment on competitors highly engaged followers
3. Following and unfollowing competitors highly engaged followers will get you noticed.
4. Apps like shoutcart are great tools to hack growth from all the other paid account promotions.
Facebook ads help tremendously in getting you more traffic and sales for your e-commerce store. Because of the lower cost per clicks than their competitors, Google displays ads for most industries, and Facebook ads can bring cheap leads and sales to your website. If you are not experienced at Facebook and Instagram advertising, you can always hire an expert. E-commerce website owners are likely to make more money than they spend and save on lost revenues by running under optimized campaigns.
4. Expanding Into New Territories
A strategy for growing an online business that is often overlooked is to translate the website and target customers in multiple countries. There are many dedicated translation plugins and add-ons for significant eCommerce shopping platforms, but it is best to hire specialized translation services in the countries that you wish to expand into.
If you target new markets, make sure to take into account all the implications on SEO, for example, geo-targeting URLs and using the Hreflang tag. Your payment processor should accept payments from the country's main currencies, so make sure it does that.
5. Targeting The Existing Customers
When a business starts facing trouble growing, the owners immediately think it is because they do not have enough customers, which is not entirely true. This is a common misconception, so avoid jumping to conclusions without your research. Instead of focusing your effort on customer acquisition, you should try and improve your customer retention strategy. Compared to your new customers and the customers who only made one or two purchases on your website, loyal customers will add more items to their shopping carts.
They have a higher conversion rate and generate more revenue every time they visit your site. No doubt it is excellent for your business if you keep getting new customers, but that is a more expensive marketing strategy when you apparently have a more cost-efficient option; that is to go after your existing customers. There is no learning curve when we talk about our existing customers.
Your present customers are already familiar with your brand and know how to use your products. Focusing on ways to improve their experience might be helpful. Try and come up with a customer loyalty program in which you give customers an incentive where they get to spend more money every time they shop. Each dollar being spent can translate to a rewards point. When some customer accumulates a specific number of points, they get the opportunity to redeem them for discounts or any other promotion.
6. Promotions And Discounts
Special events like Christmas and New Years are a time when people go on shopping sprees and spend more money as compared to on a typical day of the year. In this small window of opportunity, e-commerce sites should actively promote their holiday sales to get massive sales during these events. Break out your best offers during the holiday seasons. The shopping malls are packed before and during holidays, so customers find it more convenient to shop from home. You get another opportunity to target your current customers. By Sending out emails to your subscriber lists, you can entice them to buy during the holidays.
During such times, people buy gifts for friends and family as well as themselves, so you need to promote your products accordingly. Labeling items as "the best way to show love to your friends and family" or "the perfect gift for your loved ones" will grab your customer's attention. Who doesn't love a good deal offering discounts during holidays will also help in your sales. It may sound effortless and obvious, but not enough companies offer discounts to their customers.
If you are concerned about your profit margins, you can use the oldest marketing strategy where you increase the base price of every product and then put it on sale. When a website offers 40% off everything on their website, a lot of the times you will see websites offer up to a certain percent off on their selected items. This strategy works, but it is nothing compared to 40% off on everything site wide.
7. Showcase The Top-Selling Items
Give your customers a direction and show them what people are buying the most at the moment. Websites should include a "best seller" category on their homepage so customers can have an easier time picking up products. Not everyone browsing your website knows what they are looking for, and if your company is selling a wide range of different products, then it can be overwhelming, especially for the new customers. When a visitor comes across your site, they might be drawn to the products that are popular. Take this opportunity and promote products that have the highest margins. Even if those products are not actually your top sellers, you can still put them on your homepage.
In an ideal situation, your top selling products will also be your most profitable products. Try to make that happen by making adjustments to increase the profit margins.
Conclusion
When your sales are hitting rock bottom, rather than trying to find new customers, try and retain your existing customer base. Make your website secure, so the customers feel comfortable entering their personal information and credit card number. Offering lots of discounts and promotions during the holiday seasons of the year can help you improve sales. If you want to do something that is more effective, you can always consider developing a mobile application. Following these tips will help you in boosting your sales in a substantial way.