Online shopping has undoubtedly accelerated in the last decade. With the likes of companies like Amazon, Alibaba and Ebay dominating ecommerce, they brought about an important development in the industry - the coming of age of videos. With the evolution, a typical buyer had high expectations from companies trying to sell products. Buyers did not want to take risk and wanted to know the product well before deciding on buying it.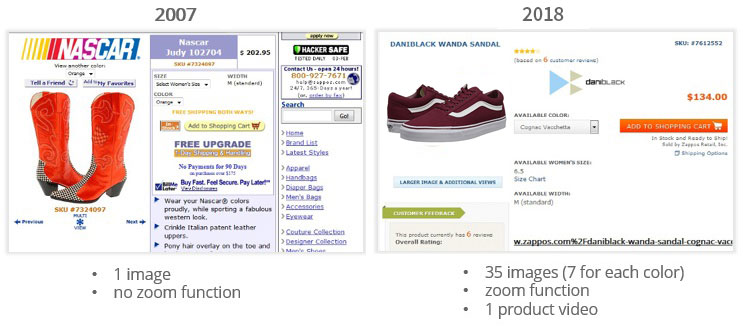 "A picture is worth a thousand words" is the old saying. For online branding, you might say that "A video is worth a thousand sales!"
A survey from Marketing Sherpa shows that website visitors are 64-85% more likely to buy a product after watching a product video. Yet in spite of being a proven strategy in consumer sales, videos are still one of the most under-utilized ecommerce marketing strategies.
Why Do You Need Videos?
Simple. Videos convert into sales.
Product videos have an incredible ability to increase conversions by helping viewers understand your product. Product descriptions, images, and user reviews surely help, but videos excel as the most effective way of showcasing your product benefits.
Studies also show that people are more likely to click on a video thumbnail than something with no visual content??? Additionally, people are more inclined to share videos on social media than any other type of content.
And the icing on the cake? Google LOVES videos. Videos appear in 70% of the top 100 search results listings, and they generally appear at the top of the page.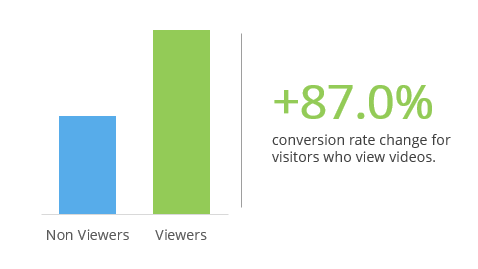 Before The Beginning
Before you jump right in and start creating your product videos, you need a video marketing strategy. For this, you need proper research on your market and a clear plan on the type of videos you need to produce.
Video Goals
The first step in creating your video is establishing goals. It is important to define your specific goals and then generate a strategy to achieve those goals, such as:
Increase Awareness: Videos that aim to create awareness should attract users and introduce your brand to a new audience. Viewers at this stage usually have realized that they have a challenge and are looking out for a solution, which can be your product or brand.
Consideration: These videos play an important role when your viewers consider how they are going to face their challenge. The videos aim to show how the brand can be recommended, with product reviews and how the solution is a superior choice.
Decisions: Videos in this segment focus on competing in the market. These videos aim to prove why your brand or the product that you offer should be chosen over the competition. Decision videos aim to etch your brand on top of viewer's mind.
Apart from videos that engage the audience, you can also create videos to delight your existing customers, aiming to retain them and get better recurring sales.
Know Your Audience
How do you find your target audience? Simple: create a buyer's persona! With a buyer's persona, you will know exactly who your target audience is and this can be followed up with information about certain key factors such as -
Who will use this product?
How does this persona's interests align with your product or brand?
Are you providing value to this persona with the video?
The 3 Golden Rules
Keep it short
Conveying a message in 30-90 seconds is tough! The best product videos are concise and to the point. With decreased attention spans and social media giving a lot of focus to videos, it is vital that you keep your videos below the threshold.
For example, Veed.io allows you to create products videos that are short, crisp, and to the point. If you use Veed's video cutter feature, you can cut your video down to a specific length. You can also convert audio files from one format to another with Veed's audio converter tool—for instance, you can convert WAVs to MP3s so that you can use them in your videos more easily.
Tell Your Story
Without proper context, your approach is just going to add another video on the internet and it really won't make sense. There are tons of product videos which just showcase the product with a 360 degree spin. But is it really worth spending all that money on a video which you cannot use anywhere else? Your video needs to scream your brand out, bang its head talking about what you do and why you do it, while being subtle at the same time, thus putting your product in context.
The Human Touch
The ability to relate to a product or company cannot be overstated. Some companies spend millions on billboards and television ad campaigns, but a simple low-budget video can showcase all of your emotions.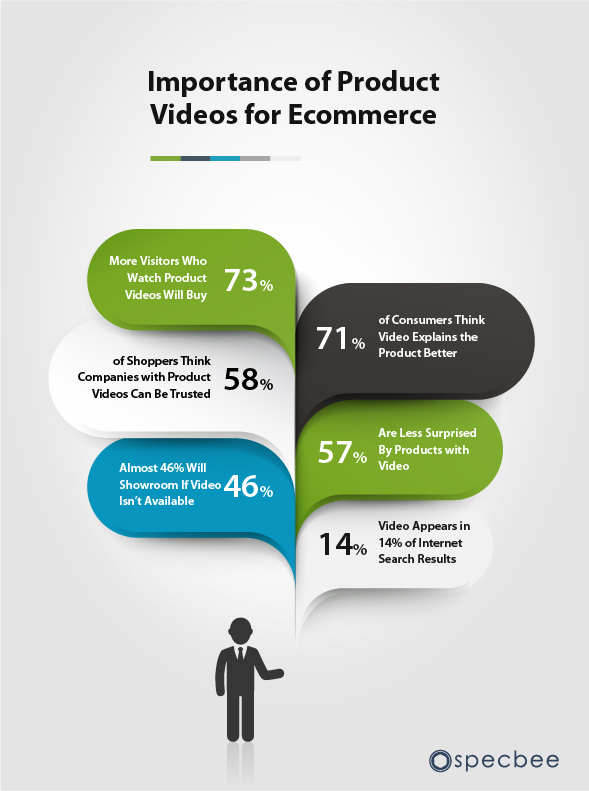 How Successful Brands Are Implementing Videos
Many suffer from the belief that they must create a masterpiece for their brand to go viral. The truth is that a great video strategy does not need to be difficult, and the simplest strategies can yield great results. Here are some examples of successful marketing videos:
Raspberry Pi Zero
One of my personal favorites, the strategy used by Raspberry Pi exhibits the power of transparency, reliability, and the advantages of knowing your audience! With a personalised touch, Raspberry Pi's founder tells his story about why he started the company, and speaks in a comfortable and easy-going manner. The video quality isn't great, the production quality is spotty, and yet it works. His audience shares his same passion for computing, and his enthusiasm overcomes typical marketing barriers.
Kelty Camp Cabin
Kelty provides a perfect combination of a description video and a how-to video. This video helps those deciding to buy camping gear. Explaining product details and providing instructions on how the gear should be handled and set-up, Kelty gives their visitors confidence that formerly was only available with an offline shopping experience.
Blendtec
The marketing strategy of Blendtec is one of the Internet's most interesting stories. They were "viral" before the term existed. As a small company with a shoestring budget they needed to stretch their marketing dollars. One day, Blendtec's marketing manager saw Tom Dickson, inventor of Blendtec, chopping up various items to test the power of the blender. And voila! A truly unique strategy was born.
What followed were simple (and often hilarious) videos of the blenders chopping up iPhones, household items, hand tools and more. With Their unforgettable "Will it Blend?" videos, Blendtec soon enough became synonymous with power and durability.
Airbnb
A great example of how a simple video can convey a significant message. This short, slice-of-life video from Airbnb has close 10 million views and cleverly explains how to use the online marketplace to list, discover, and book some of their unique accommodations all around the world.
Patagonia
Patagonia is a clothing company that is passionate about taking care of the planet. The video discusses the company's activism and calls for like-minded people to support their cause, thus strengthening the Patagonia brand itself.
Training Mask
When it comes to niche products for a niche audience, it becomes essential that the product is shown in action. This video by Training Mask - leaders in fitness and sports performance breathing devices is simple and puts the point across to prospective buyers. Nothing much to brag about or showcase, just an audience that wakes up before sunrise to train before work and then do it all over again
KiwiCo
Product videos play a major role in attracting new customers to your store, but they can also be used to nurture the relationship with your existing customer
A great example of this comes from KiwiCo. They create hands-on science and art projects for kids and do a commendable job in using videos to keep their customers happy. Every month they send out a "Tinker Crate" with interesting educational activities. This box includes instructions and activity ideas with a video links included. With a quick video, they provide value to their subscribers and nurture customer loyalty.