Without a passion in life, we are mere robots in the human race.
Shashwat Tiwari, our Senior Developer, proves that it is possible to have a successful career and still make time for your passions. His inspiring story gives us hope for a fulfilling life outside of work! In this article, he talks about his passion to help people with the means to achieve their dreams.
Living your passion
Life is what you make it. It's the inner force that drives you to attain personal and professional goals.  Your actions today are the determiners of tomorrow. At Specbee, we encourage our team members to be better than what they are. We take pride in what our team members do for their holistic growth.
Read about Shashwat's life at Specbee and outside of it. Find out how working with Specbee gives him the flexibility to follow his passion and more about the amazing work he is doing. It's an inspiration!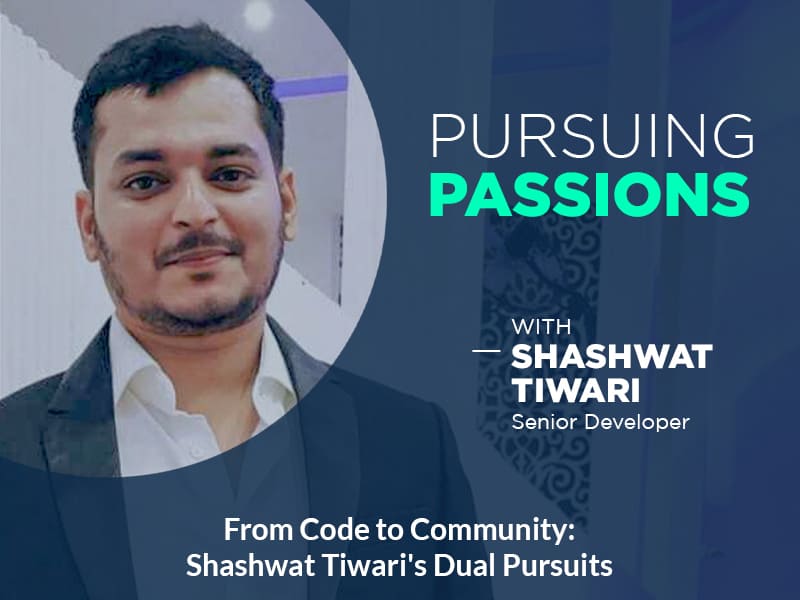 What is it like to work at Specbee?
I remain busy during the weekdays but I enjoy my work, so it doesn't seem like too much work for me. Besides, I love creating conceptual designs even as a hobby. Specbee makes it easier for me to implement my thoughts and work both as a team player and individually.
With a full-time remote job, what do you do to follow your passion?
I am an active member of an NGO. It works for the benefit of the needful from an educational perspective. Working for the association is my passion and I do it because I've always wanted to contribute something to the community and this is the best way I can do it. I'm glad to be working remotely as I can dedicatedly work both for Specbee and at the same time, have time set aside for the NGO.
What impact has it had on your overall development?
Being involved in this association has helped me be a better person and also  be a better mentor and team-player in Specbee. I get the time to reflect on my actions and I implement those reflections and realizations into my work and try to set an example to the team. Being a social worker has also helped me to learn from my mistakes, nourish myself at all points, and that there is no end to learning. That's how I get to learn from my peers at work as well.
At Specbee, we believe in fostering a culture of growth and empowerment, where our team members are encouraged to reach their full potential. Ready to join the journey? Get in touch with us and send us your resume today at [email protected]. Or check out our open positions.
Here's to more such stories of following your passion!