Migrate to
Drupal,
Elevate Your Online Presence
Drupal 9 is here, and we're all geared up to get you there with a smooth upgrade. Want to move to Drupal 8 first to experience its power and commitment to easy upgrades forever? Some of the world's largest enterprises have migrated their business-critical websites and applications to Drupal 8. And are now ready to leverage the best of Drupal 9 features with just an easy upgrade!
Specbee specializes in  Drupal development and can help you in -
Drupal 7 to Drupal 8 migration
Drupal 7 to Drupal 9 migration or a Drupal 8 to Drupal 9 upgrade
Upgrading from Drupal 6 to the latest version
Migrate from any CMS to Drupal
Having successfully completed many migration and upgrade projects, our Acquia-certified Drupal experts know exactly what it takes to get you on to the latest version of Drupal. Our Drupal specialists ensure a seamless transition during your migration while leveraging Drupal 8 or 9 's capabilities to engage your customers and provide a compelling user experience.
We are happy to provide audits for FREE!
Trusted By

Enterprises around the world
How a Drupal Migration Can Benefit Your Business
Our Drupal 9 migration services enables you to extract the maximum value from  Drupal. Our focused engagement models, attention to detail and unmatched expertise are why we are a trusted name in the field
Mobile - First Approach
Drupal 9 follows a mobile-first approach, ensuring that implementations are responsive by design and can adapt to a user's screen size and specifications. Since over 50% of website visits are made from mobile devices, it is critical that your website is responsive. A migration to Drupal 9 will enable you to create websites and applications that are both effective and responsive.
Integration with RESTful Web Services
Support for web services in the versions before Drupal 8 was through add-on modules, but Drupal 8 and Drupal 9 brings extensive support for standard accessibility technologies through a RESTful setup.
Twig template engine
An integral part of Drupal 9, Twig is a theme-based engine that enables companies to easily create websites. Twig's themes are easy to comprehend, and its templates are less complex than the php templates associated with earlier versions of Drupal.
Easy Upgrades Forever
Drupal 8 made way for easy upgrades. Upgrading to the next major version of Drupal is now easy and quick. With Drupal's commitment to continuous innovation and easy upgrades, you can get the best of Drupal's features in Drupal 9 with a simple, hassle-free upgrade.
Well-defined configurations
With built-in configuration systems at the file level, Drupal 9 is flexible enough to carry elements such as views, types of content, fields, and more. This allows Drupal 9 websites to be easily developed from a local folder in your desktop or from a high-end cloud based server.
Powerful authoring
The latest version of Drupal brings in powerful authoring tools, such as WYSIWYG Editor and CKEditor for content editors. These work in conjunction with the in-place editing that comes bundled with the core module.
Proficiency in HTML 5
Drupal 9 is simpler and smoother to use because it utilizes HTML 5, which makes it easier to write web markup. HTML 5 also gives direct access to fields such email, date, time and phone etc., which increasing functional efficiency and device compatibility.
The Specbee team is a reliable partner for Drupal development.
Specbee looked at our needs & delivered both what we wanted & what we needed.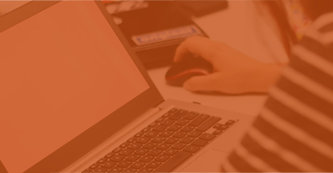 End to End Expertise
Specbee has expertise in Drupal 8 migration, and we've handled content of all sizes and complexities. Whether you want to upgrade to Drupal 9 or migrate from a different CMS to Drupal, Specbee has the resources and the experience to meet your needs.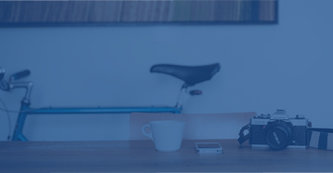 Deployment and Scaling Expertise
When you are migrating your enterprise's website to Drupal 8 or Drupal 9, it is important that the migration approach considers your infrastructural needs. With our expertise in deployment and server architecture, we provide you with a migration strategy and implementation that utilizes Drupal 8 (or 9)'s capabilities in a way that extracts maximum performance.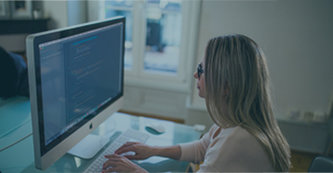 Experience
Our Drupal experts have extensive experience migrating websites to the latest version Drupal, both from other CMSs and from previous Drupal versions. Our Drupal migration and upgrade services ensures your content, users, and databases are migrated effectively to Drupal's latest version.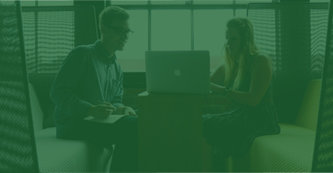 Customers Come First
Our customers have trusted us to migrate their critical external and internal portals to Drupal 8. We have found that the trust we've earned from customer's has always been our most valuable asset. You will find that our attention to detail and our focus to fulfill your business' goals is what sets us apart.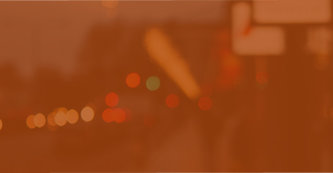 Cost Effective
In addition to our expertise in Drupal migration, we are known for our competitive prices. In fact, we will provide you with a free migration audit of your current site, which gives a better idea of what would be involved in migrating to Drupal 8 or upgrading to Drupal 9.