There is always a benefit in studying and examining some of the decisions that media companies made in the past that portrayed their success or the way they came crashing down the market. For instance, I recently came across this stint by Time Inc where they were leveraging Vignette; a custom CMS created by one of the first media companies on the web, CNET. However by 2011, Time Inc ended up with several complexities with Time Warner division leading to complete spin off from the entity. Time Inc then decided to move more than 20 of their well known publishing brands to Drupal.
The reason I'm talking about this is, the high demand for creating a seamless digital experience across numerous devices and channels has challenged the classic approach of the media industry. The changing technology landscape and the business models have forced the companies to think out-of-the-box to drive customer interaction and avoid competitive differentiation to catch up with them.
In this blog, let us discuss why media companies are shifting over to the open source content management systems like Drupal CMS, when there are literally hundreds of CMS solutions that they have developed on their own. What drives them to adopt Drupal technology and approach drupal development companies to create a better experience? Why are the media & publishing industry opt for Drupal? How will Drupal development affect them? Are there any key benefits?
Content Distribution & Management
An interesting fact that presents itself when we talk about media industry is the need to manage a large number of similar websites that are differentiated by the local media. For example, suppose a particular media company owns several radio stations in multiple cities, then a generic global content is of less importance at such stations when compared to the localized content. This is when companies should break their head on how can they use centralized content sharing to fit their plan.
This is where Drupal CMS plays its part as a highly content driven CMS capable of diverse content publishing, dynamic maintenance and support the various phases of content development and management.
Managing Digital Assets
Media websites are known for the compelling use of photos and videos as a major part of their content, and they face a stiff challenge in forming a strategy for how to deal with this content in the best possible way.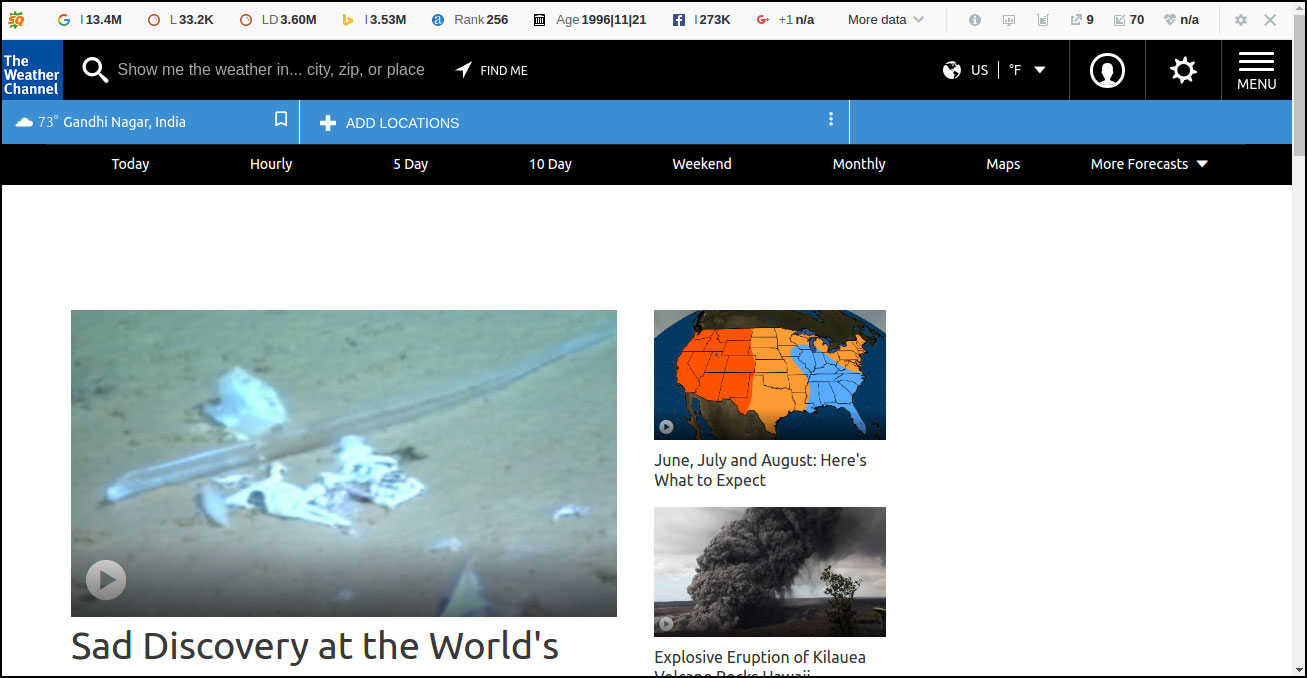 As an example, weather.com is the most trafficked Drupal site, serving over a 100 million people every month. They serve content which is unique to each region and each user. Imagine the diversity in their content and the technology required to handle. These digital assets are what runs a media organization and they cannot afford to go easy on their data tracking and handling. Drupal's latest version is the prime example of how good it is as a CMS in managing digital data and ensures that they are not misused.
Rocketing Costs
One factor that has affected the media and publishing industry in the recent times is the rising costs. Most of the enterprise CMS are costly and are not the first bet for the media industry. This means that the open source CMS like Drupal is a better option available to overcome the shortfalls of the other enterprise CMS. Drupal CMS is nothing less than the enterprise ones as it plays a great role in managing the online content with its built-in modules.
Responsive Design & Work flow
A feature that enables Drupal to have an edge over the other CMS is its Responsive Design. With the ability to publish content on any device, resize images without hassle and take care of device orientations automatically, Drupal enables flawless publishing across several devices. This plays an important role in effecting a proper workflow that enables the media organizations to handle content publishing across numerous platforms.
Built-in modules and tools facilitate publishing, un-publishing, archiving and managing the content with a centralized dashboard that analyze analytics and other data to offer a key personalized experience.