There is never a dull moment in the life of a marketer. From crafting compelling campaigns to staying on top of the latest trends, we thrive on the constant buzz of innovation and creativity. While marketing strategies are always evolving, one thing remains constant: the necessity of a website. It's the hub where our storytelling comes to life, where we showcase our services, and establish meaningful connections with our customers.
We've revealed it already but if you're new to our blogs, website, or social media presence, we have revamped our Drupal website! Beyond a mere design overhaul, we have taken our website transformation a step further by amping up our content presentation, giving more power to the marketing team.
If you find yourself in the same boat as we once were, desiring a website revamp but hesitant about adopting change, don't let that fear of change hold you back. Embracing this transformation can be a pivotal moment for your online presence. Especially with a powerful CMS like Drupal, where the possibilities for innovation are truly endless.
Read on to learn why we wanted a website overhaul and why our customers often request one. We'll give you the inside scoop on some cool features we've implemented that we totally love. So, grab a seat and get ready for some web transformation talk!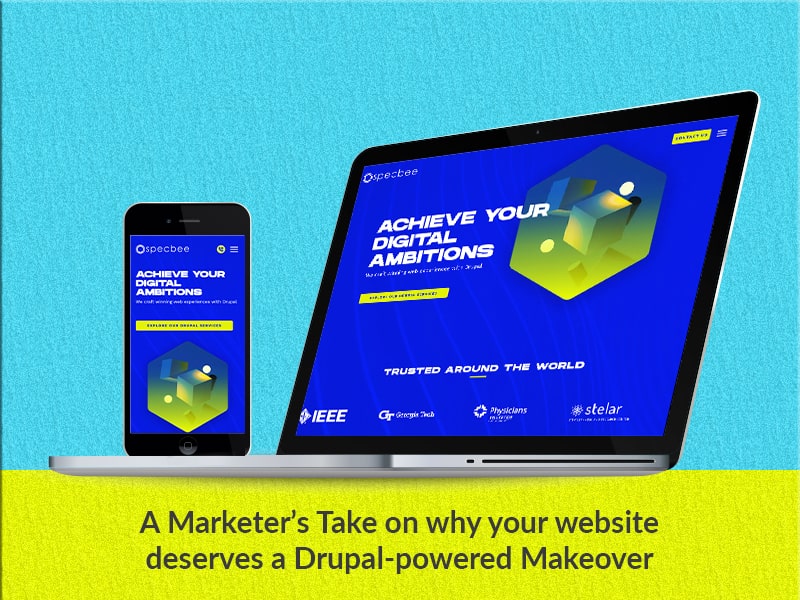 Why we wanted it
In today's short-attention-span world, staying competitive means captivating our audience with a visually appealing and high-performing website. Although our previous website served us well, it was getting old and gritty. Here's why we decided it was time for a refreshed website:
As marketers, the older site limited our ability to implement some of our dynamic strategies and launch new campaigns easily while maintaining brand consistency. 
The whispers of outdated design and lackluster user experience were becoming impossible to ignore.
Our messaging and prioritization changed over time but that did not reflect on our website.
Needed an improved performance, which was reflected in our analytics reports.
Gradually increasing bounce rates.
That's when we decided we needed a complete website overhaul. Change can be hard, but we're so glad we took the plunge! For the marketing team including content editors, SEO specialists and designers, life is much easier now.
Top 5 reasons why customers ask for a website overhaul
As part of our marketing and sales process, we research our customer's pain points to determine the specific triggers that prompt them to seek a website redesign. And here's the top 5 pain points commonly experiences by our customers:
Current UX stinks.
Unable to edit and publish content easily because of an ineffective editorial system.
Cannot launch new marketing campaigns while ensuring brand compliance.
The need to depend on the IT person every time you want to make minor site edits.
Unable to add new features or integrate with existing third-party tools.
Ready for a web redesign? We can help!
Unboxing the features
1. A Better Design
In retrospect, I think we played it safe with our old site. Safe colors, safe style, safe fonts, basically a safe design. It was time for a change; this time, we wanted to go bold! We dared to experiment with vibrant colors that caught the eye and big bold fonts that made a statement. Component-based development has enabled us to give our site a consistent look and feel.
| | |
| --- | --- |
| Before | |
2. Accelerated Performance
We harnessed Drupal's features to the fullest to improve our website's performance. We have almost halved our page load time after launching the new site. Features like the Native Lazy-Loading of images helped us speed up the page loading time. With Drupal's core support for WebP, all our images are rendered lighter than they actually are. Our component-based approach has helped us reduce a ton of styles, thanks to its reusable nature. We have removed the usage of jQuery so we don't have to sacrifice our performance. Quicklinks module helped in improving page load speed by prerendering in-viewport links.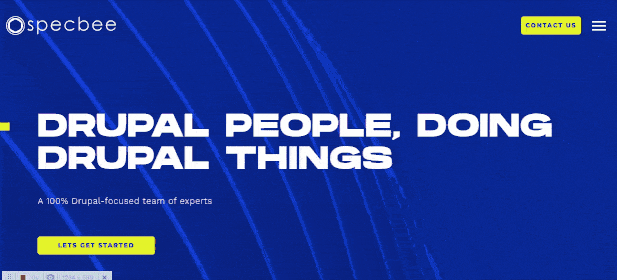 Lazy Loading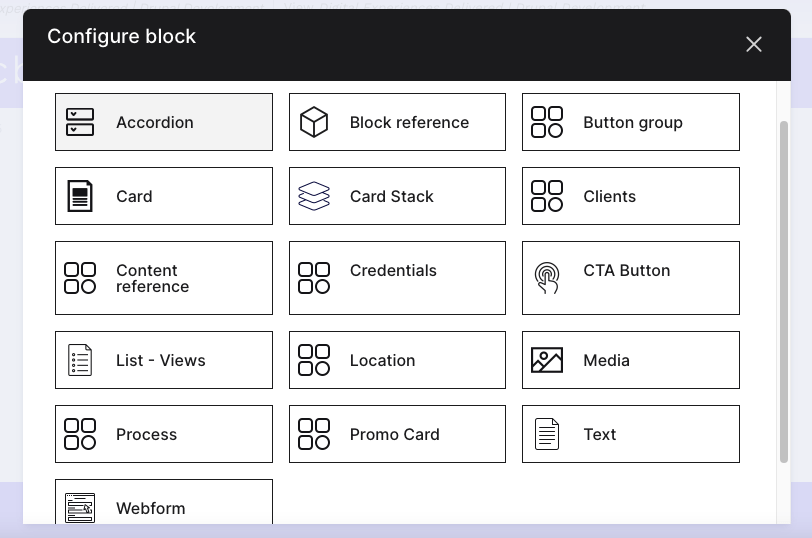 Custom Components
3. Search and Filtering
With a constantly growing repository of blog posts, we needed to implement an effective search and filtering system to efficiently navigate through our extensive collection of content released over the years. We leveraged Drupal's Views Filter and Database Search to develop a robust solution for seamless content exploration and granular filtering.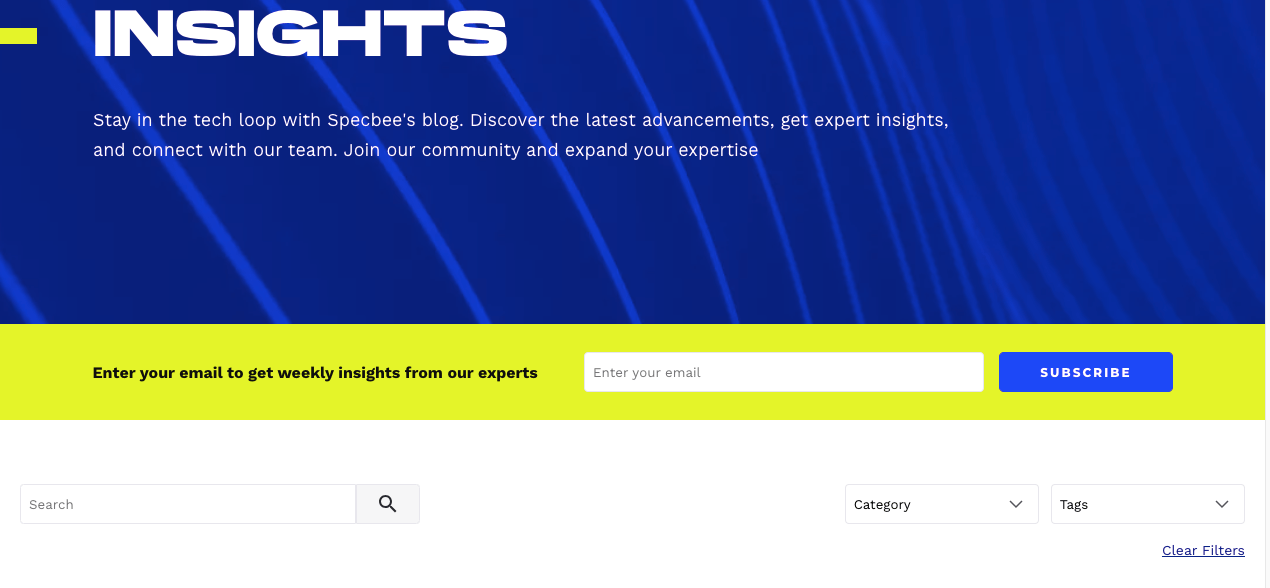 4. Improved Page Building
For marketers, creating and modifying pages swiftly, without relying on developers, is a true boon! With Layout Builder and some custom-built functionality, life is much easier for us now. Storm, a Drupal installation developed and maintained by Specbee, is also being used to enhance Layout Builder's experience. Now, I am in complete control of my pages, including their granular details. Right from selecting the width of my layout to dragging and moving around my blocks from one region to another to changing the color of my CTA box, it just takes me a click!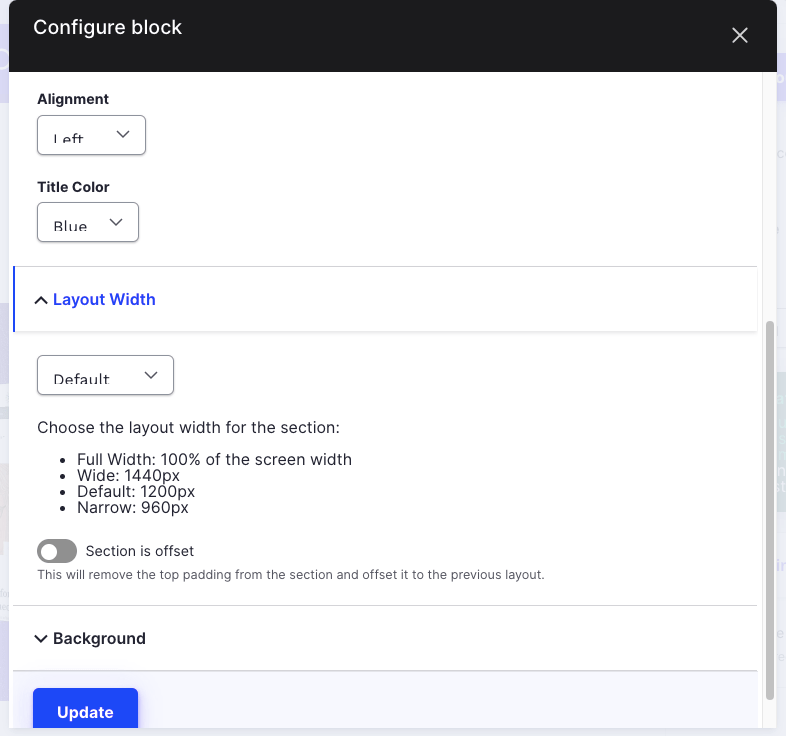 Controlling the Layout Width, Color, and Alignment
5. Improved Authoring Experience with CKEditor 5 and Embedding Media
I've been waiting to get my hands on CKEditor 5 since I heard about it early this year. The rich text editor offers easy and clean ways to autoformat text, add or remove links, drag and drop content within the editor, add inline code, and so much more. Of course, the premium features like Collaborative working, tracking, commenting, uploading a Word document content - all of this is as easy as enabling the plugins once registered. Adding new media and selecting existing media to enhance the effectiveness of our content is simple and intuitive.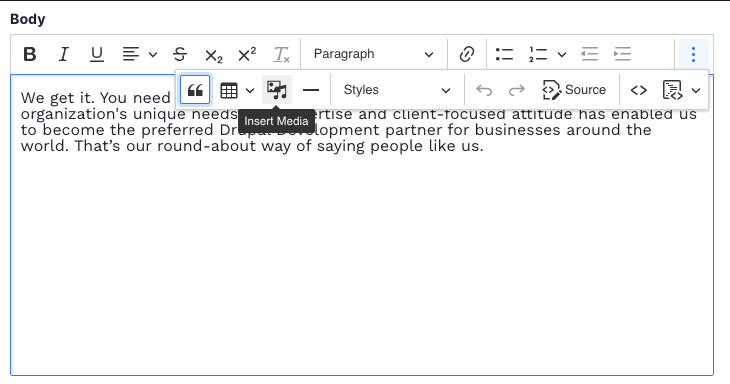 CKEditor 5
Selecting from a Media Library
Embedding Media
Final Thoughts
The list of things-I-love-about-my-new-website goes on, but I'll explore some of those features in detail in my future posts. The new website has given us so much more control over our content and the way we want to showcase it. Too early to talk about results but so far, they're already looking good. We're seeing a good 30% decrease in bounce rate and a more than 100% increase in incoming traffic! If you've been contemplating a website change or restructure, I want to assure you that there's no need to worry. Trust the process and find a reputable Drupal development company to help facilitate a smooth and empowering transition for your website.
I would like to extend a heartfelt appreciation to our exceptional development team, led by our Drupal practice head, Malabya, for making our website dreams come true and exceeding our expectations!