Openness and transparency are two of the most important moral codes that govern Nonprofit organizations. As a nonprofit, your mission of working collectively towards a larger good for a social or public cause is primarily based on ethics. Building a community of like-minded members, trustees and donors requires you to exhibit your beliefs strategically. 
Over time, many nonprofit organizations have come to learn that to be able to sustain themselves, they need to build stronger relations with donors, members and trustees. They need to adopt modern technologies and marketing techniques that can enable them to create an impactful web presence, so their members feel invested in their mission. A Content Management System (CMS) is that one-stop-solution for everything nonprofits need to connect with their people and inspire a community.
Drupal has powered hundreds of websites and applications for nonprofit organizations worldwide. Being a CMS that is fostered by a nonprofit organization (Drupal Association) and a growing community, it shares the same values and ethics as any nonprofit organization. Drupal's out of the box features, ability to scale with your mission and flexible content authoring are a few reasons that make it the ideal choice of a CMS for nonprofits. While the CMS is known for its ability to support massive amounts of traffic and content, it is also perfectly suited for a smaller, less complex nonprofit organization to fulfill their digital ambitions. In this article, we will discuss more about how Drupal solves some of the common, yet significant challenges faced by nonprofit organizations.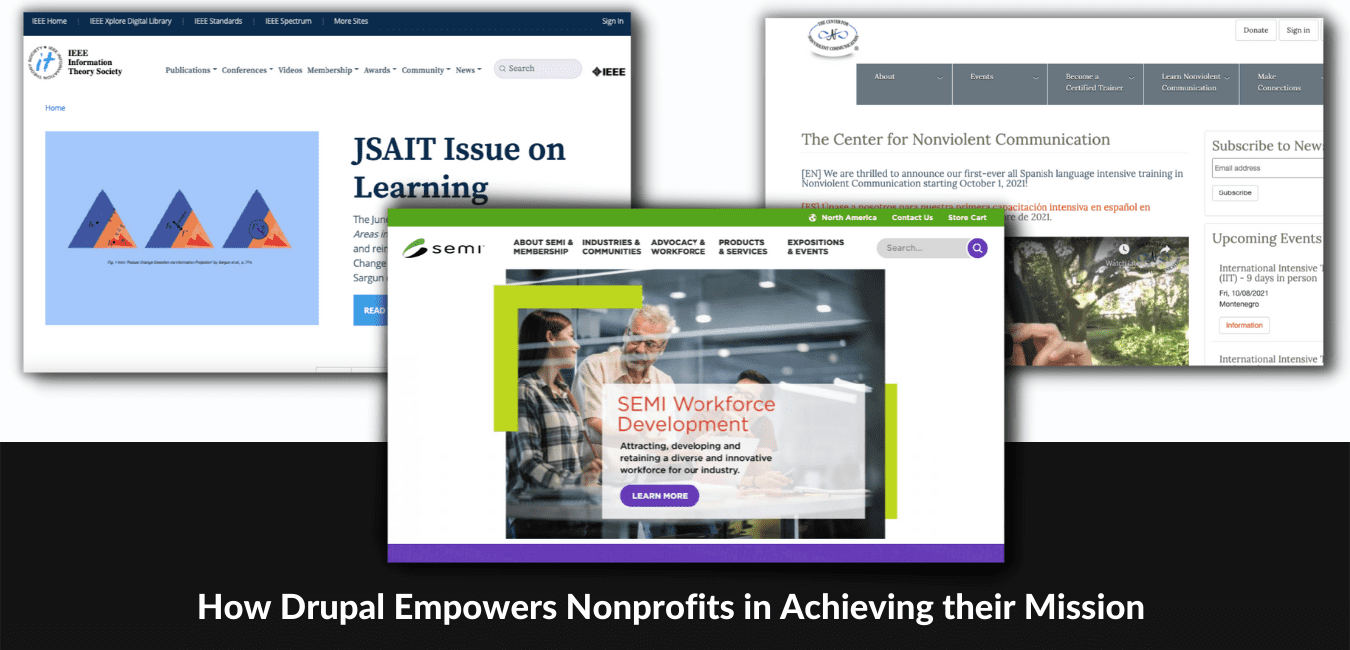 Efficient Implementation of your Sustenance Strategies
As a nonprofit organization's decision maker, you understand what it takes for an NPO to remain operational. Organizing fundraising events, creating recurring donation programs, offering specialized educational content, creating training workshops, etc. are some of the marketing strategies that go into building and sustaining a successful nonprofit. 
Drupal gives you the freedom to build customized marketing strategies and blend them with your web presence flawlessly. With a flexible base system, and a skilled Drupal partner, you can customize your website to fit all your needs. You can choose from an existing array of about fifty thousand core and contributed Drupal modules or tailor fit a module to exactly suit your requirements. Select a theme from a range of Drupal theme designs or go for a customized theme to meet your visual design goals. The Layout builder module gives users the flexibility to create and customize your page layouts as desired.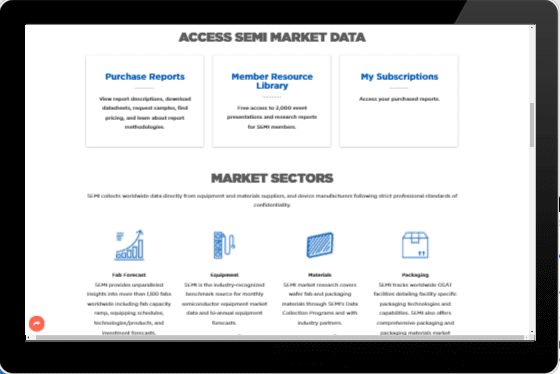 Customized functionalities built for SEMI
Supporting Multiple Third-party Integrations
One of the biggest pain points of a nonprofit organization is lack of staff. To overcome this insufficiency and streamline the team's work, nonprofit organizations often leverage a range of third-party tools. Third party tools like CRMs, donation system, payment gateways, events management system, e-commerce system for selling merchandise, and many more are now necessities for most nonprofit organizations. They often have many microsites that require members to login. For an easy and secure login process, NPOs often need to provide Single Sign-On (SSO) authentication. This will enable users to authenticate just once. It involves third-party tools which must integrate with your main website.
Drupal helps you extend your website's capabilities by easily integrating your website with various third-party tools and offers tons of integration modules for this. Be it CRMs, donation systems, member management or ecommerce tools, Drupal can seamlessly integrate with any platform of your choice. Because of Drupal's natural structure and built-in system, Drupal's modules can easily connect with external tools and modules thereby enhancing the power of your website. Modules like the SimpleSAML and other SAML modules can connect with various IDP (Identity Providers) of your choice to offer a flexible SSO authentication system. You can also configure Drupal to act as an IDP with these helpful Drupal modules.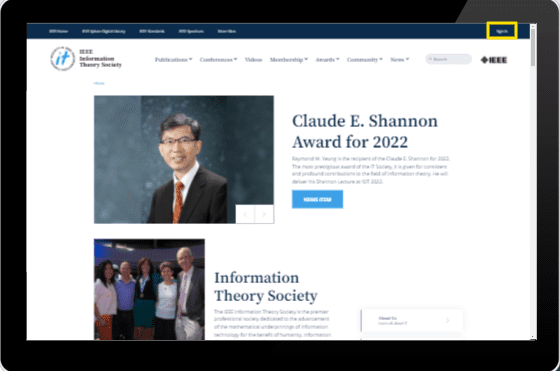 Single Sign-on Authentication for IEEE Information Theory Society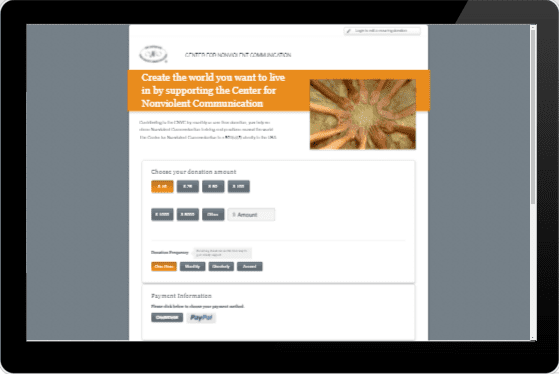 Third-party integration with a Donation System for CNVC
Enabling a Global Presence
Nonprofit organizations are usually distributed and are spread across the world to be able to support their mission globally. These distributed divisions need the flexibility to create and update content and web pages as per their requirements and schedules. Having a web presence in each location is an absolute necessity for them to be able to connect with their local communities better. And what better way of connecting with a community than communicating in their own local language?! 
Drupal 8 offers an out-of-the-box multi-language handling capabilities and delivers web experiences in local languages. Customized and complex multilingual capabilities can be managed with Drupal's core modules than can be further customized and extended. Many international organizations have chosen Drupal to quickly launch their multilingual websites globally. 
Drupal's multisite feature enables you to serve multiple sites over a single codebase. This ensures a cohesive web experience while maintaining the freedom to innovate for local marketing teams. Drupal's component-based development approach breaks down every element as components that enable site editors to assemble them and build pages quick and easy. The Groups module allows you create and manage microsites easily by grouping content, users and other entities for the respective microsites.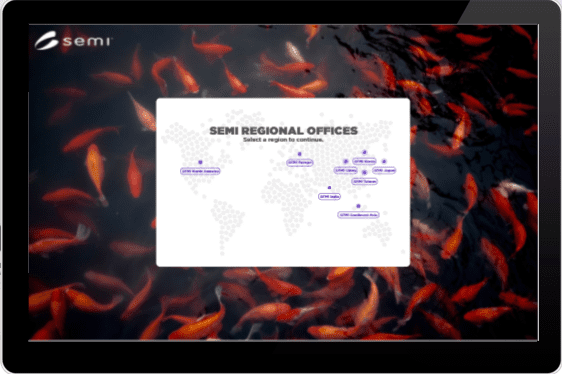 Check out how we enabled a multisite and multilingual web experience for SEMI
Convince and Convert with Compelling Stories
The way you tell your stories can inspire users to be a part of your journey. With content being pivotal for nonprofit organizations to better engage with the community, it is very important to have a systematic content workflow management structure. Moreover, being distributed, content is often handled by a diverse set of users having different roles and permissions.
There are a variety of modules that offer a systematic editorial workflow system. One of the best modules for this is the Workflows Drupal module. Users with different roles can create content and move it from one state to another. You can configure what roles can have access to a transition state. For example, a content editor can create content and assign a "Draft" state to it. When it is ready to be reviewed, it moves to a "Review" state. Once reviewed, the content can move to the "Publish" state which is usually done by a chief editor. Actions can be triggered on transitions to different states like shooting out an email to notify the user. Drupal also maintains a revision history that can be broken down by users and roles which allows you to revert back the changes made at any point of time.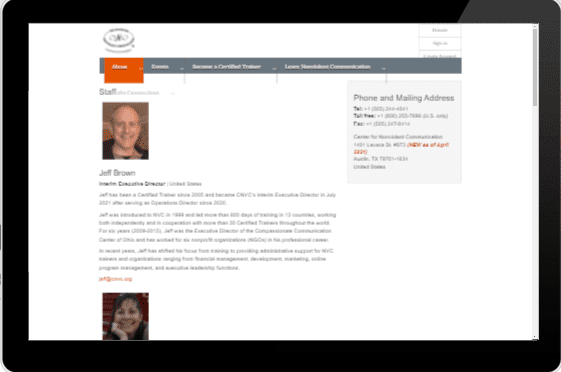 The Opensource Factor
Somehow, the values of nonprofits always seem to align with the opensource principles. Funding is a constant barrier for most nonprofits to survive. Building and maintaining a website does not come cheap. Using an opensource content management system is a cost-effective solution for NPOs as it does not include any licensing fees. It is also comforting to know that the software is backed by a community of developers who are dedicated to improving the software every day. 
Drupal is built by a community of individuals spread across the world who are driven by a mission of building a better software for everyone. Drupal is a free, opensource software that gives complete control of the website in the hands of the end user. Owing to its open source nature, the code is highly extensible, modifiable and reusable by any Drupal development team. Opensource also translates to better security. Drupal's dedicated security team is constantly monitoring for potential threats and releases patches and security best practices when necessary. 
Upgrading to Drupal 9
As of September 2021, Drupal 9.2.5 is the latest version released with Drupal 9 being the major version. Drupal 9 was out in June 2020 having a six-month minor version release cycle. Drupal 10 is scheduled to release in June 2022, which is not too far away. Drupal 8 will reach end of life (no community support) in November 2021 while Drupal 7 reaches end of life in November 2022. So, if you're on Drupal 7, it would be ideal for you to directly migrate to Drupal 9. If you're on Drupal 8, you just need an easy upgrade to Drupal 9 because Drupal 9 is Drupal 8.9 minus the deprecated code. Drupal 8 has been a revolutionary revamp since Drupal 7 by adopting modern technologies, coding standards and strategic initiatives whose legacy continues through Drupal 9 and subsequent versions. Starting from Drupal 8, upgrading to major versions has never been easier.