What are your goals of marketing automation? Every organization has varied targets to meet with their marketing automation strategy. According to a study, the most prominent objective is to optimize productivity. The other significant goals are to increase marketing ROI, acquiring more leads, analyzing performance and to align marketing and sales. With tons of marketing automation platforms available in the market today, it is hard to choose the most effective tools that will work for you. 
Drupal CMS lets you create compelling digital experiences.Its ease of use and powerful features make it a great platform for a marketer. Integrating Drupal with marketing automation tools will not just enable you to enhance the user experience but it can turn into an intelligent lead generation and nurturing tool. Drupal 8 offers seamless integration modules with top marketing automation tools like Hubspot, Mailchimp, Google Analytics and many more.
Why do I need a Marketing Automation Tool, you ask?
 "Good marketing makes the company look smart; Great marketing makes the customers feel smart" - Joe Chernov (VP Marketing @ Pendo). 
Great marketing needs more than just a physical team who can manually manage your marketing workflows. Great marketing needs a Marketing Automation tool to help you nurture your leads and expedite your whole marketing process. Did you know lead nurturing can increase your revenue growth by 85%?
Marketing Automation tools help converting raw leads to nourished and qualified marketing leads that are turned over to the Sales team for further customer relation management. This implies for both B2B and B2C organizations.
It helps track your prospective customer's activities right from when they visit your website to reading your blogs or filling out a form. 
You can also schedule and track your marketing campaigns via email or social media or any other communication.
Prospective customers can be easily segmented into suitable mailing lists based on their interests or preferences and will receive/view only relevant content, thus giving you happier (also read 'less annoyed') leads. 
A 'drip campaign' (email campaign) can be scheduled depending on the right time and right interest shown by your leads that will help you stay on top of their minds thereby nurturing your leads. 
You will also be able to see the reports/analytics and analyze the success of your marketing campaigns.
Drupal 8 Modules for Marketing Automation 
Drupal is not only known for its robustness and scalability but also for its huge active community of contributors. You will find various contributed Marketing automation modules or plug-ins within Drupal CMS. They are free and out-of-the-box but sometimes might not provide you with as many features as other thirds-party tools. There are a huge number of third-party Marketing Automation software that integrate seamlessly with your Drupal website. 
Webform
No, the Webform module is not a marketing automation module but is one of the most vital building blocks of an integration between Drupal and other third-party marketing automation software. The Drupal Webform module is used to collect user data via forms. You can build forms like surveys, simple newsletter signup forms or contact forms. This submitted data is then pushed to third-party marketing automation systems. Drupal 8 Webforms have a lot more features added like the object-oriented API, source editing, new and improved form elements, extendable plugins, better documentation and more.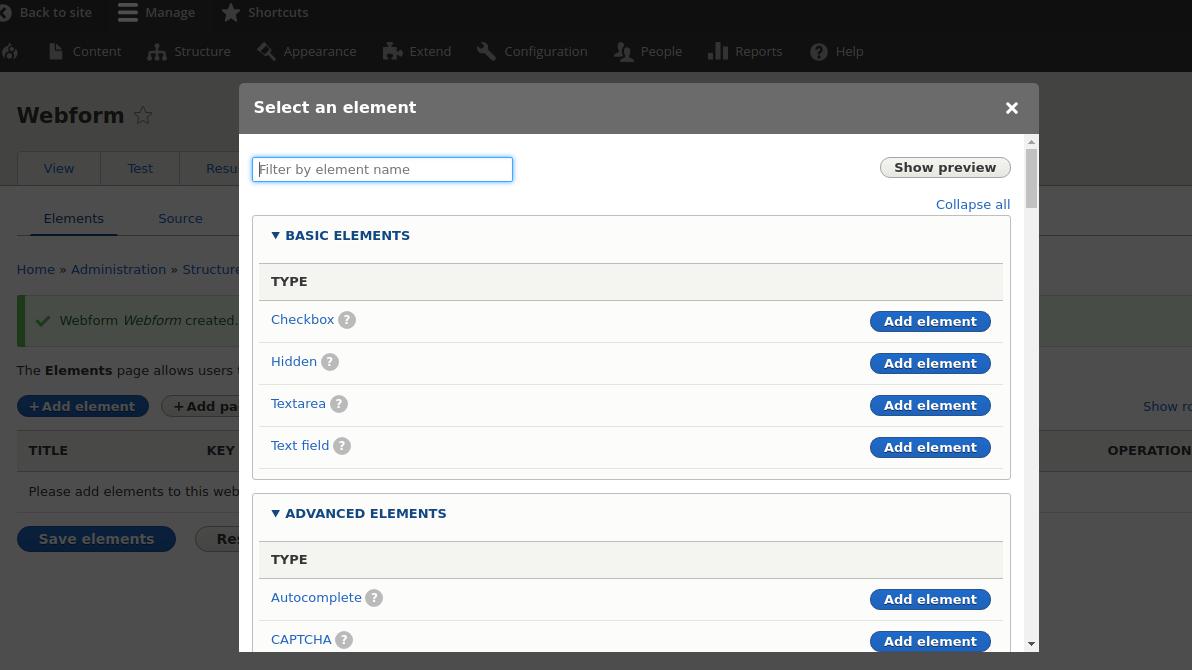 Marketo MA
Marketo is a very popular and widely used marketing automation tool that automates activities such as lead tracking and nurturing, personalization, analytics, advertisements, social marketing, automated campaigns and much more across multiple devices. The Market MA Drupal module helps you capture lead data during form submission and adds tracking capabilities to your Drupal website with the Marketo Munchkin tracking codes and API. It also integrates with the Webform module.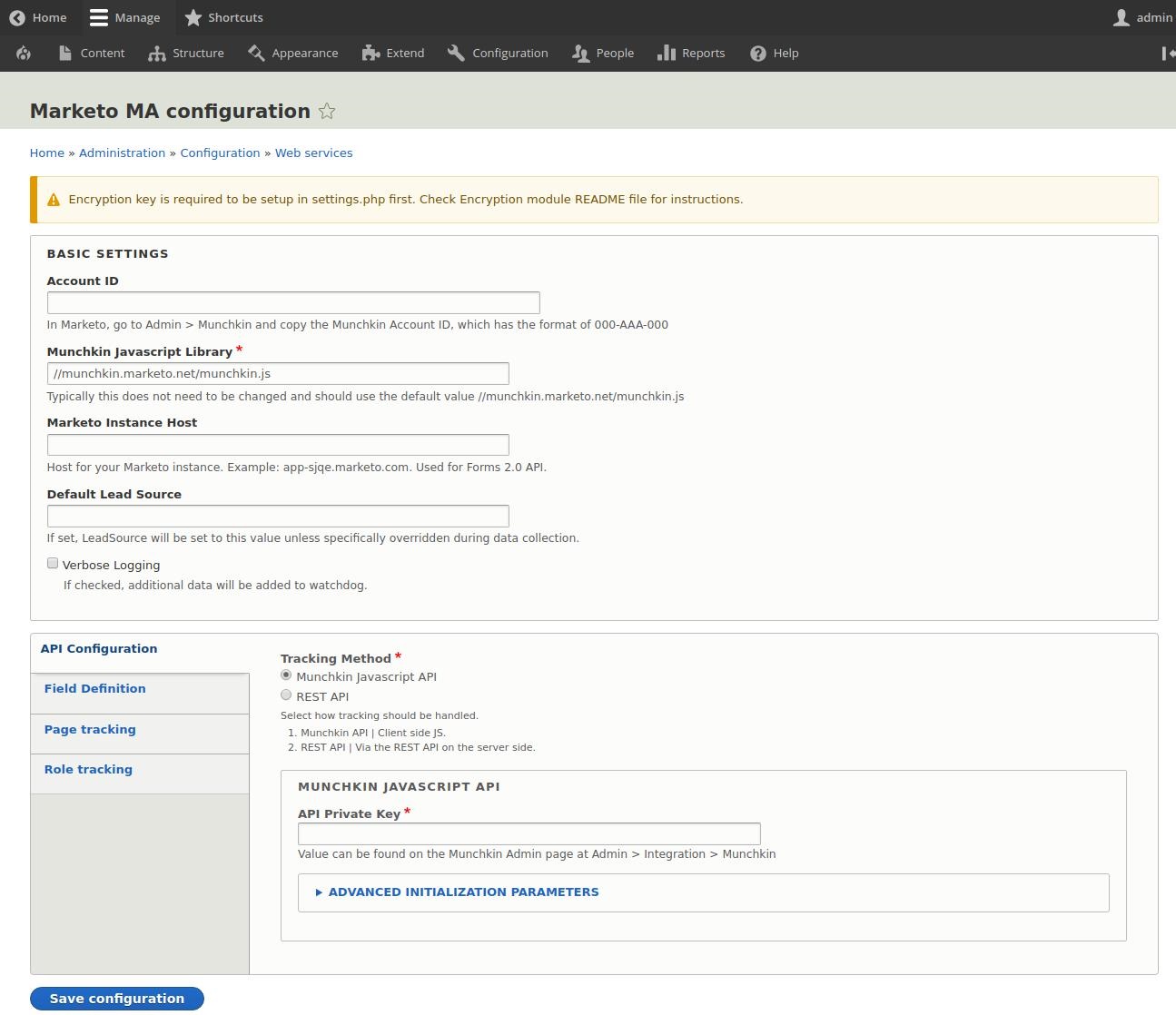 Eloqua 
The Eloqua marketing automation tool by Oracle allows for marketing campaign management, email automation and tracker, lead management and engagement, and more. Eloqua Drupal module integrates Eloqua tracking and Eloqua Webforms submodule with your Drupal website. In Drupal 8, the Eloqua module has been divided into separate module fragments like the Eloqua Tracking module, webform Eloqua module, Eloqua API Redux (Drupal 8 and Eloqua REST API integration)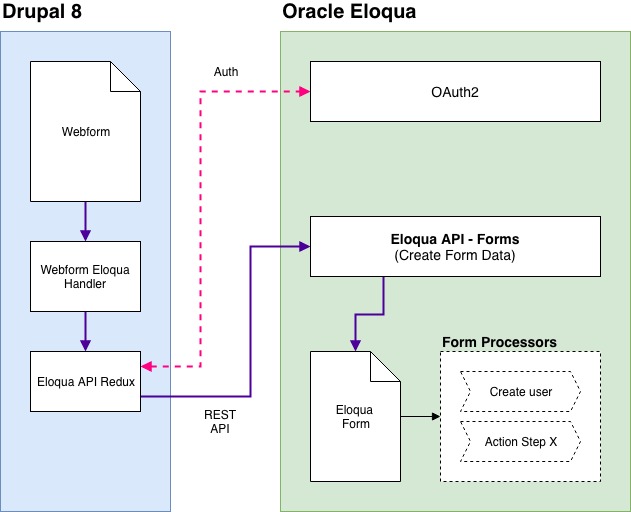 HubSpot 
HubSpot marketing automation is well-known to provide users with a wide range of inbound automation tools – the marketing hub, the sales hub and the service hub. Each of them can function alone or all together. The HubSpot Drupal module integrates with Webform and the HubSpot API. Once a user enters their information via Drupal 8 Webforms, the records are sent to HubSpot's lead management tool, where the leads can be tracked and nurtured.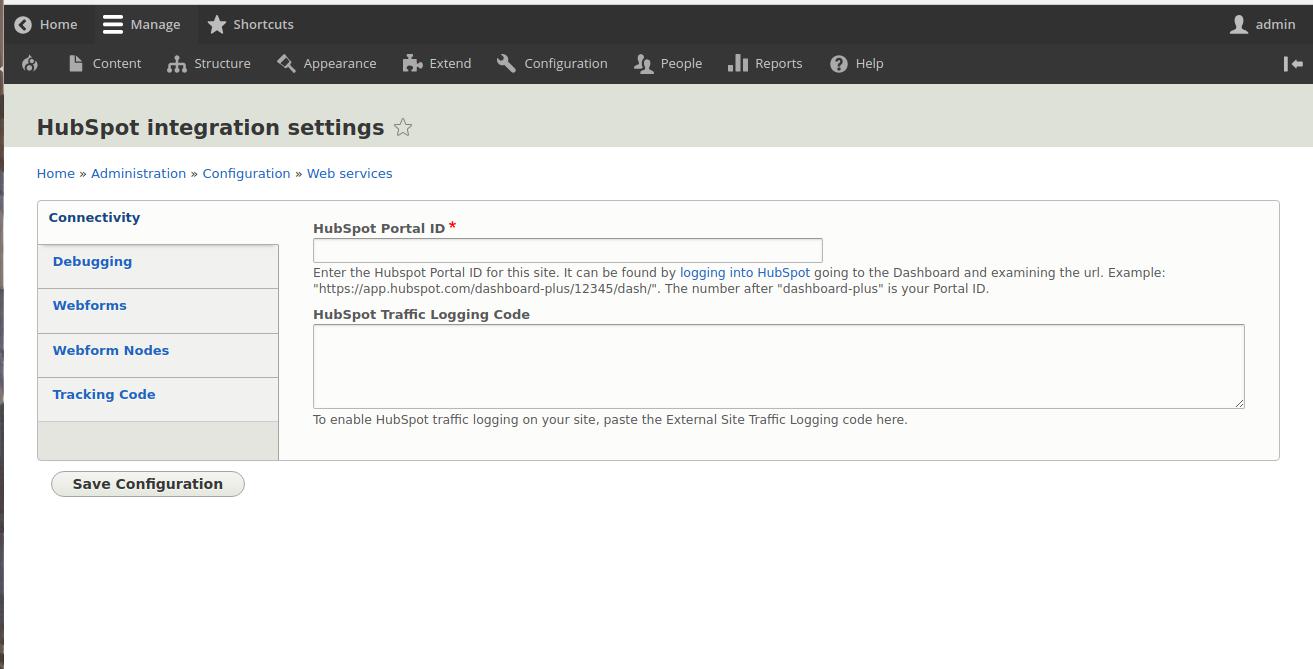 Pardot
Pardot, the marketing automation service by Salesforce, offers marketers a host of activities like digital marketing campaign management, customer behavior tracking, SEO, website tracking, lead generation and nurturing, etc. The Pardot Drupal 8 module adds web analytics onto your Drupal website allowing marketing and sales department to create, deploy and manage online marketing campaigns.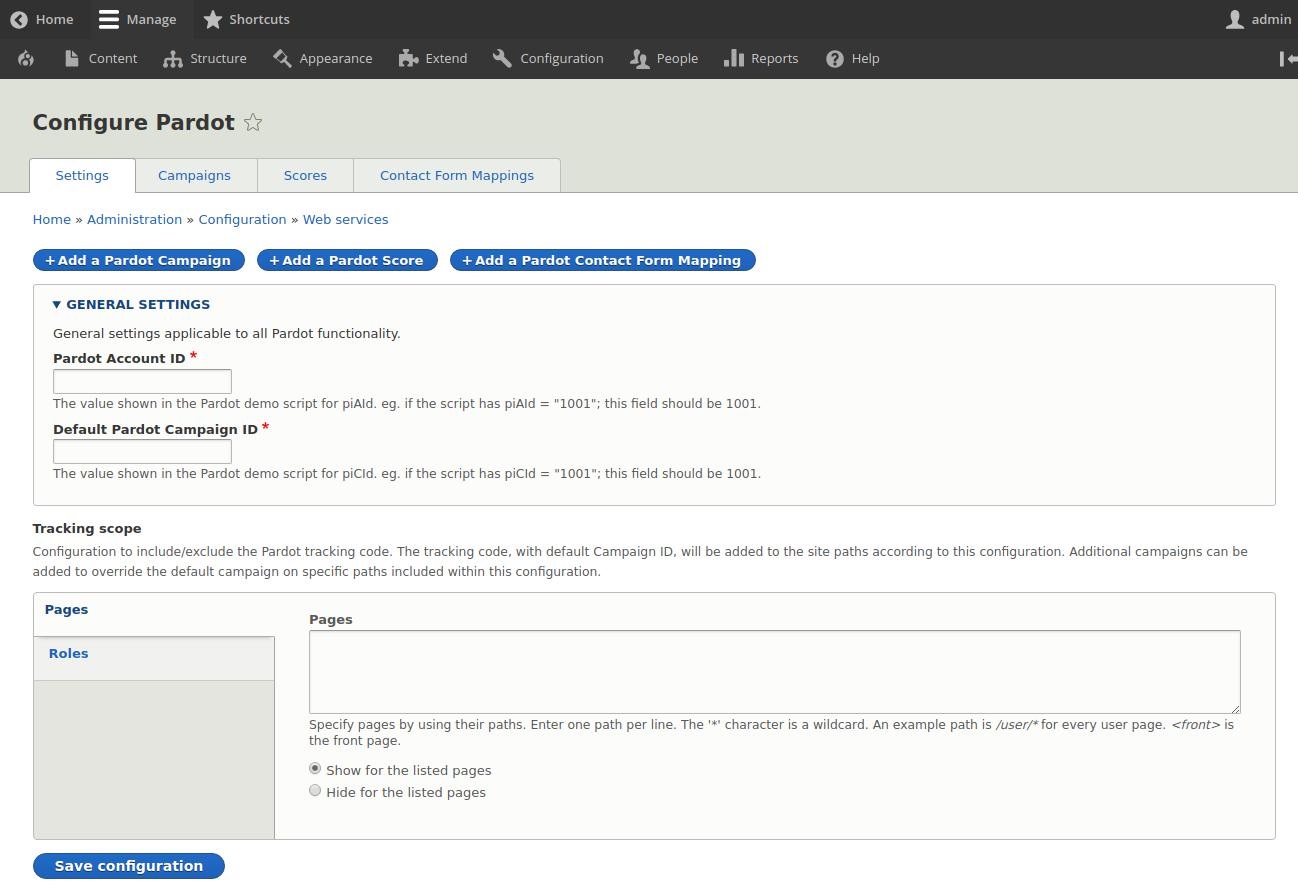 Mautic
By now you must have heard about the acquisition of Mautic, the first open-source marketing automation platform, by Acquia. Mautic allows for multi-channel communications and campaign management, visitor tracking, email marketing, content customization and personalization and more. The best way to integrate Mautic with your Drupal website is with the Webform Mautic module. It lets you add Mautic handlers to the Webform which allows data from to be submitted to the Mautic list. To be able to track website contacts, the Mautic tracking code should be installed in your Drupal website.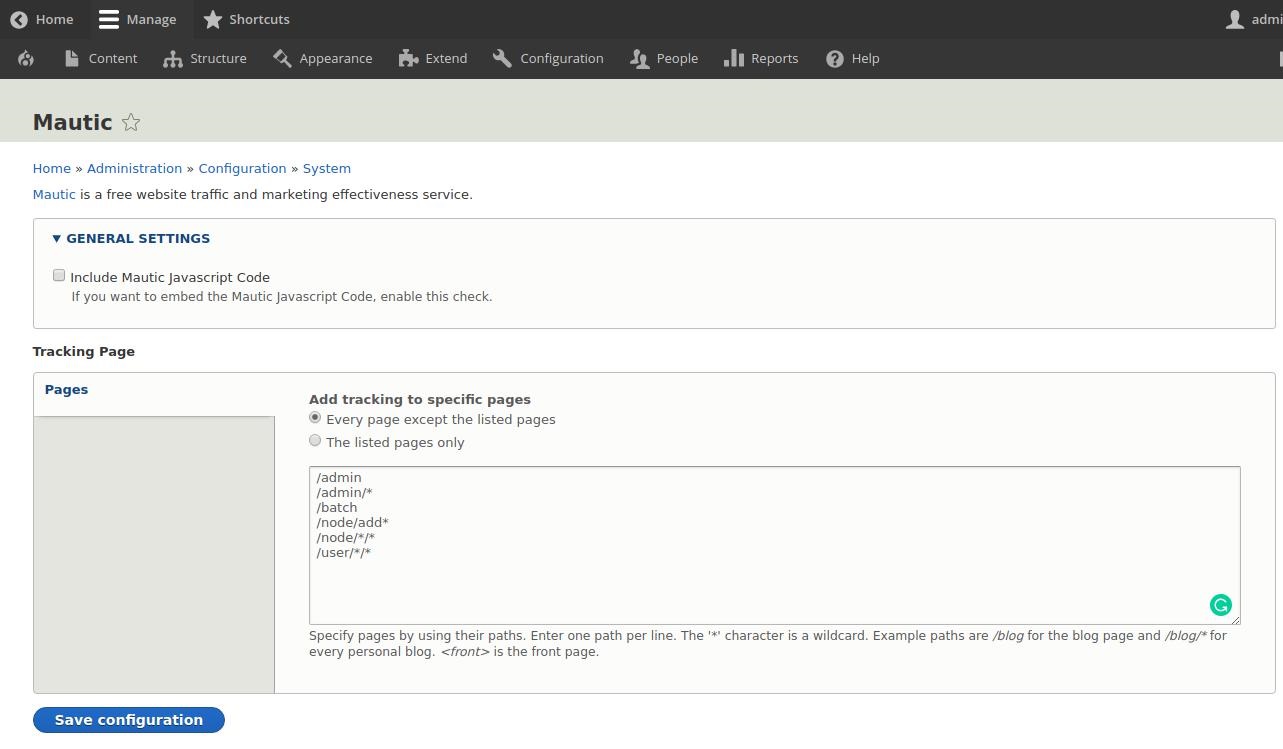 Google Analytics
Fun fact – Did you know Co-founder of Urchin (now Google Analytics) sold his company to Google on his wedding day (April 2005)? Google Analytics is the most widely used website analytics tool in the world today. No marketing automation is complete without analytics and GA does a great job at it. The Google Analytics Drupal module lets you add a web statistics tracking system to your website. It can track, monitor and support domains, users, files, search system, Adsense, custom code snippets and so much more. To generate reports for all your tracked data, the Drupal module for Google Analytics Reports can be installed.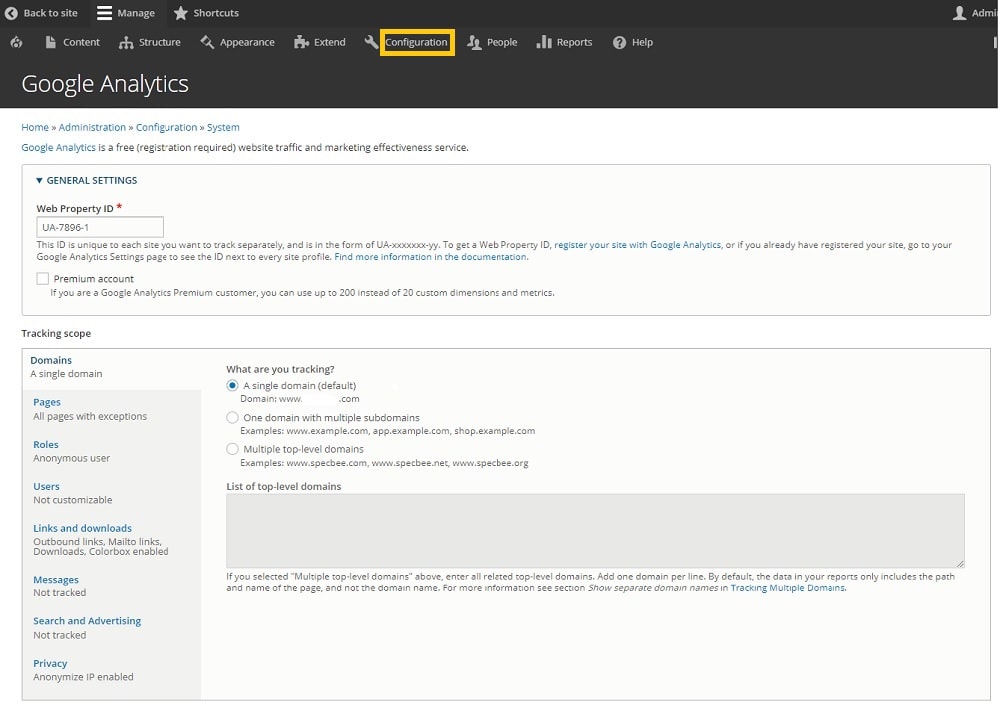 MailChimp
MailChimp is a very popular email automation platform that does more than just sending emails. You can create custom campaigns, send and schedule automated emails based on certain predefined triggers, track and monitor customer behavior, personalize, generate reports, etc. The Drupal MailChimp module integrates your Drupal website with Mailchimp which will help in tracking and creating a list of website visitors. This list is sent to the MailChimp list from where email automation and other features can be accessed. You can also create signup forms, campaigns and track activity from your Drupal website. Your visitors can also have a control over which of your email lists they want to be on or off.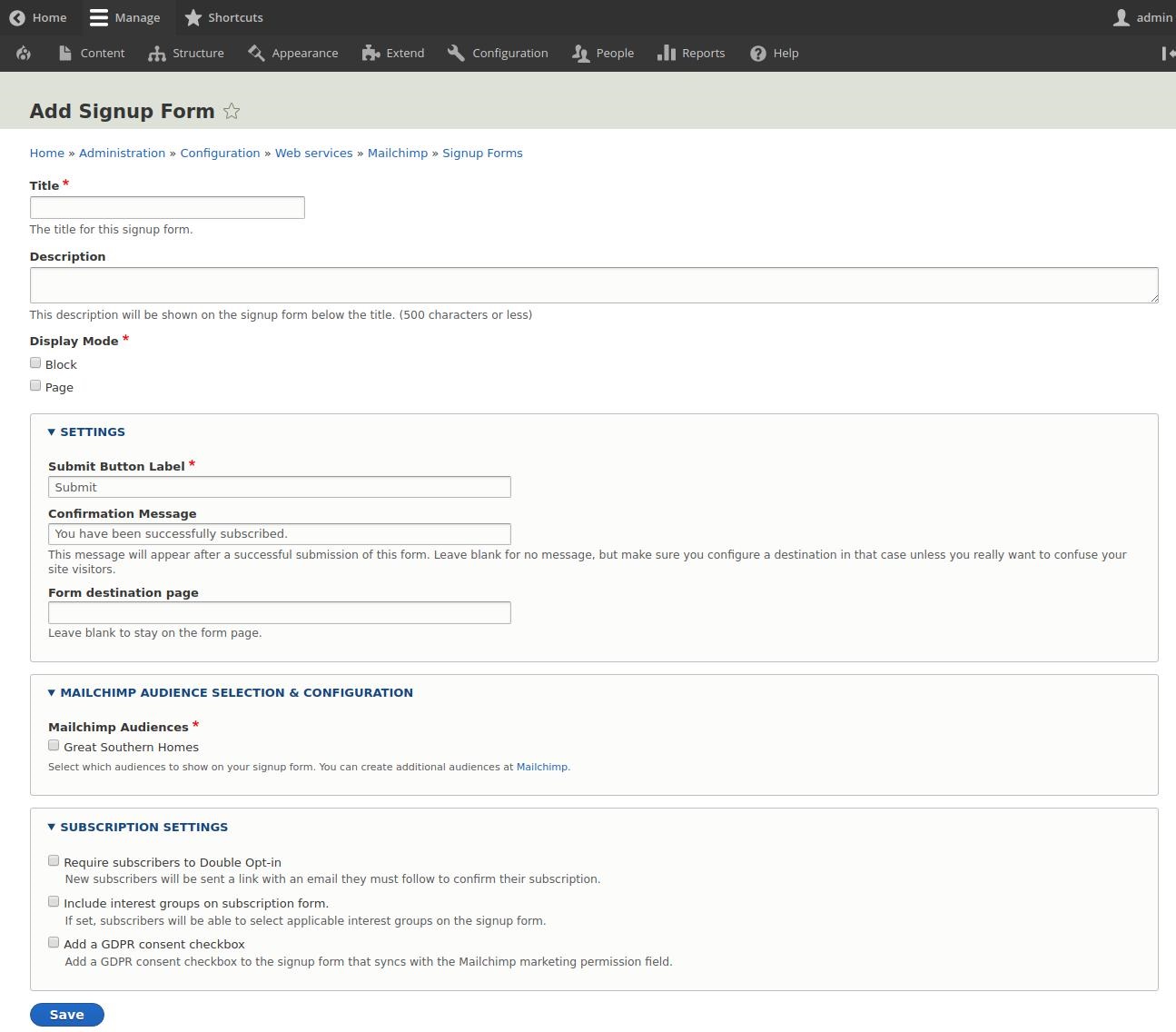 There are a few Marketing Automation tools that include a collection of marketing components:
IBM Marketing Cloud is a hybrid marketing automation tool based on Silverpop's cloud-based marketing automation software, DemandTec's cloud analytics and Xtify's mobile messaging models and enhanced by IBM marketing software.
Adobe Marketing Cloud includes components like Adobe Target, Adobe Social, Adobe Campaign, Adobe Media Optimizer and Adobe Analytics. Adobe Analytics (previously SiteCatalyst) is a module that you can integrate with your Drupal website that helps provide detailed statistics about website traffic and can categorize customers based on their locations, preferences and behavioral traits.